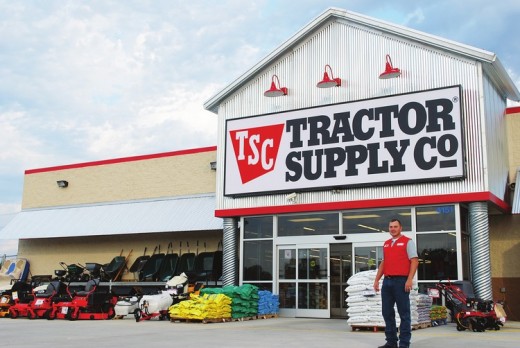 Tractor Supply Company, a new store in northeast Columbia, has farm supplies for everyone from ranchers to pet enthusiasts.
The store opened in April and is the chain's first in the Columbia area and 16th in Missouri. With more than a thousand stores in operation in 44 states, Tractor Supply Company is the largest retail farm and ranch store chain in the United States. Its headquarters is in Brentwood, Tenn.
The company is "always looking for potential new store locations that are a good fit as far as the target market is concerned," said company spokesman Rob Hoskins.
"Tractor Supply Company is a great fit for Columbia and the surrounding rural communities because of the area's rich heritage of agriculture and hobby farming scenarios," said Jeremiah Wade, Columbia store manager. "With this being my hometown, I am familiar with the area and eager to provide our wide range of products to this community."
Open 8 a.m. to 8 p.m. Monday through Saturday and 9 a.m. to 6 p.m. on Sunday, Tractor Supply Company is a convenient stop. Customers can find anything to maintain theirrural lifestyles, from welding supplies to animal products and feed. The store also carries women's and men's work wear, power tools, riding mowers, pet supplies and lawn and garden products.
Not only will individuals find a wide, organized selection of products, but they will also walk into a welcoming atmosphere. Wade said that Tractor Supply Company strives to be "very committed to customers." Patrons are greeted by one of 12 team members when they walk in the door. "It's about family, neighbors and friends — more thinking about people as customers," he said.
Tractor Supply Company extends its welcome to four-legged customers as well. Aug. 3 through 7 marks the first Pet Appreciation Week to take place at all locations nationwide. "Pet Appreciation Week is about people and their hobbies and their pets," Waid said. Each store will award one customer a $150 Tractor Supply gift card for pet food. Customers are invited to bring their leashed pets with them and go around the store during the week.
The main event for Pet Appreciation Week will be a petting zoo and pet adoptions on Aug. 6, and the Columbia Police Department's canines also will make an appearance.