Beshore envisions creative clubhouse at Pure's future home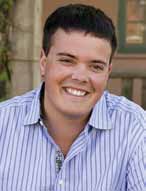 The walls and polished concrete floors are bare. There's literally nothing inside the expansive building on Buttonwood Drive, which was nominated for a Striking Structure award for its architectural style when it housed an interior decorating firm.
But the way Brent Beshore imagines the space, all 16,500 square feet is buzzing with employees and partners of his communications firm, along with independent entrepreneurs working on ideas that will bring jobs and notoriety to Columbia.
Take a right past the glass front doors, and imagine walking through a small café. Behind that common space is the half of the building where Pure's employees will be working on projects, working out in a small gym and playing pool, pinball and ping pong in the game room.
A large "green screen" will be used for motion media production and photography and a "finishing suite" in the upper level will be used for sound mixing, color correction and other post-production work.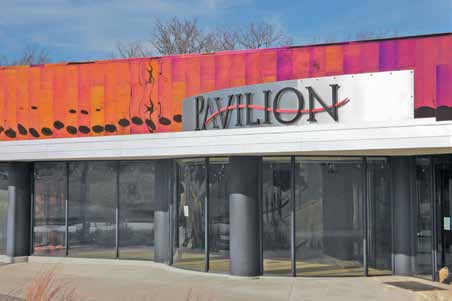 Take a left and envision a glass-enclosed conference room, a lounge with an assortment of comfortable couches and chairs and a library stocked with business books and magazines, along with a loan bank of tablet computers and Macbooks.
This will be the entrepreneur's club area, designed to foster innovation and collaboration.
"Our plans are to turn the building into an entrepreneurial and creative industries community," Beshore said. He recently stepped down as CEO of Pure, changed his title to chief entrepreneur and launched another subsidiary called Pure Ventures that he will run.
One nook has an enormous flat-screen TV, and in the back of the left side of the building there's an even larger, glass-enclosed conference room that could be modified for office space. Big, glass doors separate all of the spaces, and there are no ceilings. Everything will be on wheels, so the furniture can be rearranged in minutes.
Club members will pay $100 a month to use the space and host their clients. They'll get free coffee and tea along with discounts at the café as well as access to exclusive events. They'll have to sign non-solicitation and non-disclosure agreements, because, as Beshore puts it during his imaginative tour, "This is not a lead-generation type of place."
Activity in the entrepreneurial incubator will be accelerated with early-stage venture capital.
"Pure Ventures is defining a new model for the entrepreneurial process," Beshore said. "We combine elements of early-stage venture capital, with incubation and acceleration to provide high-growth communication technology start-ups with the resources to grow."
The VideoDepot.com, the latest communications startup to partner with Pure, recently launched the beta version of its website.
Beshore said they will recruit businesses like Pure that generate, or plan to generate, the vast majority of their revenue from national and international markets. Start-ups would have to agree to locate or relocate in Columbia for the first six to 12 months.
"To fuel these start-ups," Beshore said, "I'm looking to raise $10 million over the next 6 months for the seed fund." The plan is to raise half of that amount from the Columbia area.
Beshore said that in exchange for an equity stake, Pure Ventures would provide operations management and logistics, collaborative work space, marketing, software development, motion media, research, influence, and cash.
Mike Brooks, president of Regional Economic Development Inc., said he believes a business incubator project proposed by Pure Ventures would complement rather than compete with the MU Life Sciences Business Incubator, a small-business incubator planned for downtown and other local efforts to raise funding for start-ups.
"I view what Brent is working on as an effort to help build a stronger entrepreneurial community," Brooks said Thursday. "It's very positive."
Beshore said, "In order to maximize the opportunity to create a entrepreneurial and creative community, we're looking for like-minded organizations to contact us and discuss the possibilities. We're looking to have the first group of companies identified in the next 45 days."
Pure move in works
Pure, the multi-perspective strategic communications company Brent Beshore founded in february 2009, now has a divisions specializing in health, agriculture,
online and motion media communications as well as market research. Pure has run out of space at 1207 West Broadway and plans to move in february if it closes on the purchase now under contract and gets the required building permits.