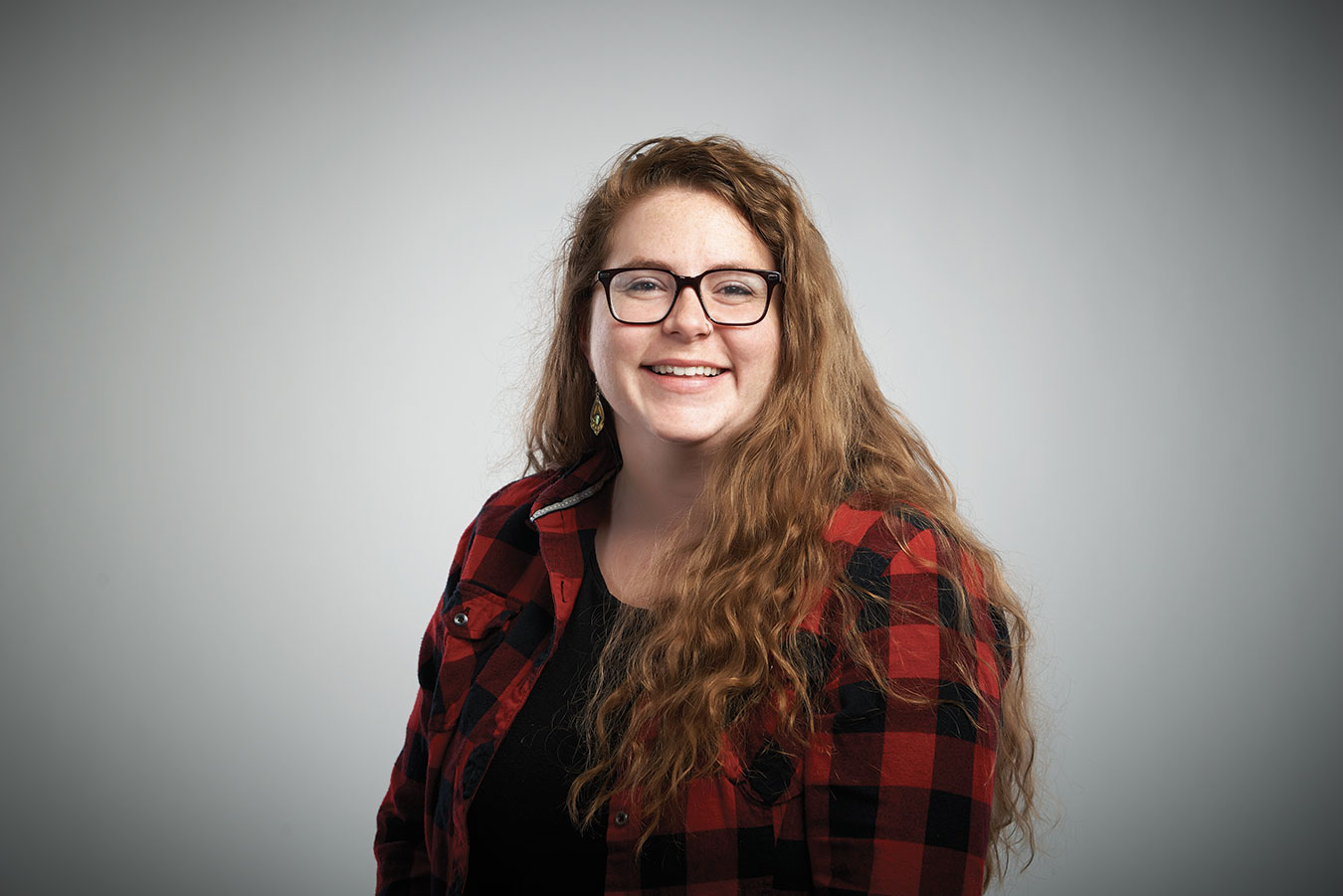 Cassidy Shearrer
---
Lead Graphic Designer
What's your favorite thing to do in COMO?
I love having dinner and drinks at the bar at Broadway Brewery. I also love hiking in the Gans Creek Recreation Area and foraging for mushrooms and good views.
Favorite font and why?
Texta and I are in a long-term relationship. It is such a hard-working font.
What is your greatest strength and why?
I can make small talk with anyone. Anyone—I dare you.
Guilty pleasure?
Ham and cheese croissants at Uprise.
Lifesaving item in your purse/bag/backpack?
Serious Relaxer by Wishgarden
Best piece of advice you were ever given?
If something is bothering you, either fix it or forget it.
Most bingeable TV show?
Parks and Rec
Biggest pet peeve?
It is a tie between billboards that advertise billboard space and fake holidays. Lamar, quit obstructing my view! And who is celebrating International Sushi Day?

What kind of animal do you identify with?
Myers Briggs would say I'm a dolphin, which makes sense because I'm always talking and I get bored easily.
Are you a Monica, Phoebe, or Rachel (from Friends) and why?
On a good day, I'm Phoebe—chill and silly. On a bad day I'm Monica, finicky and annoyed.
What actor would portray you in a movie?
Is Meryl Streep an option?