2022 20 under 40: Tyson Mutrux
Photo by Charles Bruce III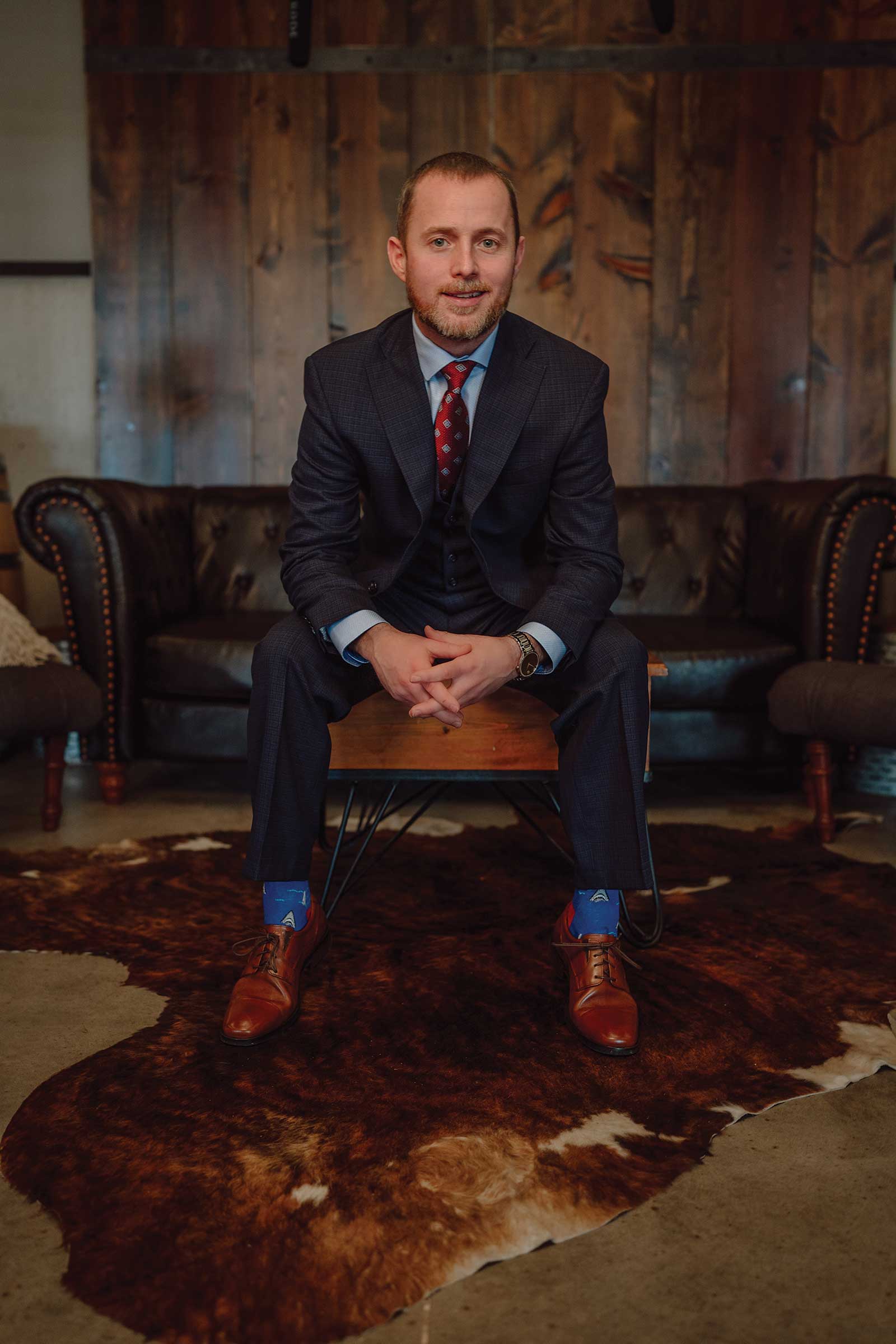 Senior Trial Lawyer, Mutrux Firm Injury Lawyers
Age: 38
Tyson Mutrux's proudest accomplishment is receiving a jacket from a client after her son was killed by a drunk driver.
After finishing the family's case, she came in to sign some paperwork and asked Tyson to try on the jacket; it fit perfectly. "She gave me her son's jacket and said I reminded her of him," Tyson says. "The jacket is a reminder that the work we do matters."
The gesture embodies the vision Tyson had when he started Mutrux Firm Injury Lawyers. "I want to help people," he says. "No matter how bad things get, we are here to help clients put the pieces of their lives back together."
Tyson's week is typically split between working at the law firm, which he built from scratch in 2010 and currently has a team of 22 people and two offices, and working on Maximum Lawyer, a podcast he started in 2016 with St. Louis attorney James O. Hacking. Tyson serves as co-host of the podcast, which boasts more than 20,000 monthly downloads and approximately 5,000 Facebook group members.
"Maximum Lawyer podcast is another one of my greatest accomplishments," Tyson says. "We've won awards and we have tens of thousands of people listen to us monthly. However, we help transform lives through the podcast, the conference, and the guild. It's incredible to watch lawyers go from struggling to success in the span of a year."
James met Tyson back in 2009 when Tyson was his student at the Saint Louis University School of Law. "We became friends and I have watched his meteoric rise over the past decade with a sense of awe," says James. "The long and short of it is that he is absolutely kicking butt in a very competitive market."
At the firm, Tyson spends time building systems and reading to sharpen his skills. The rest of his week is scheduled with client meetings, attorney meetings, team meetings, depositions, mediations, and court.
Tyson says that when he has a trial, things get hectic. Even a short two-day trial takes months of preparation and involves early mornings and late nights away from his family. "This can be one of the most stressful things I do," Tyson says, "but also the most enjoyable."
Fun Fact: Tyson got his pilot's license in November, and he has one blue eye and one green eye.