2022 20 under 40: Michele Curry
Photo by Charles Bruce III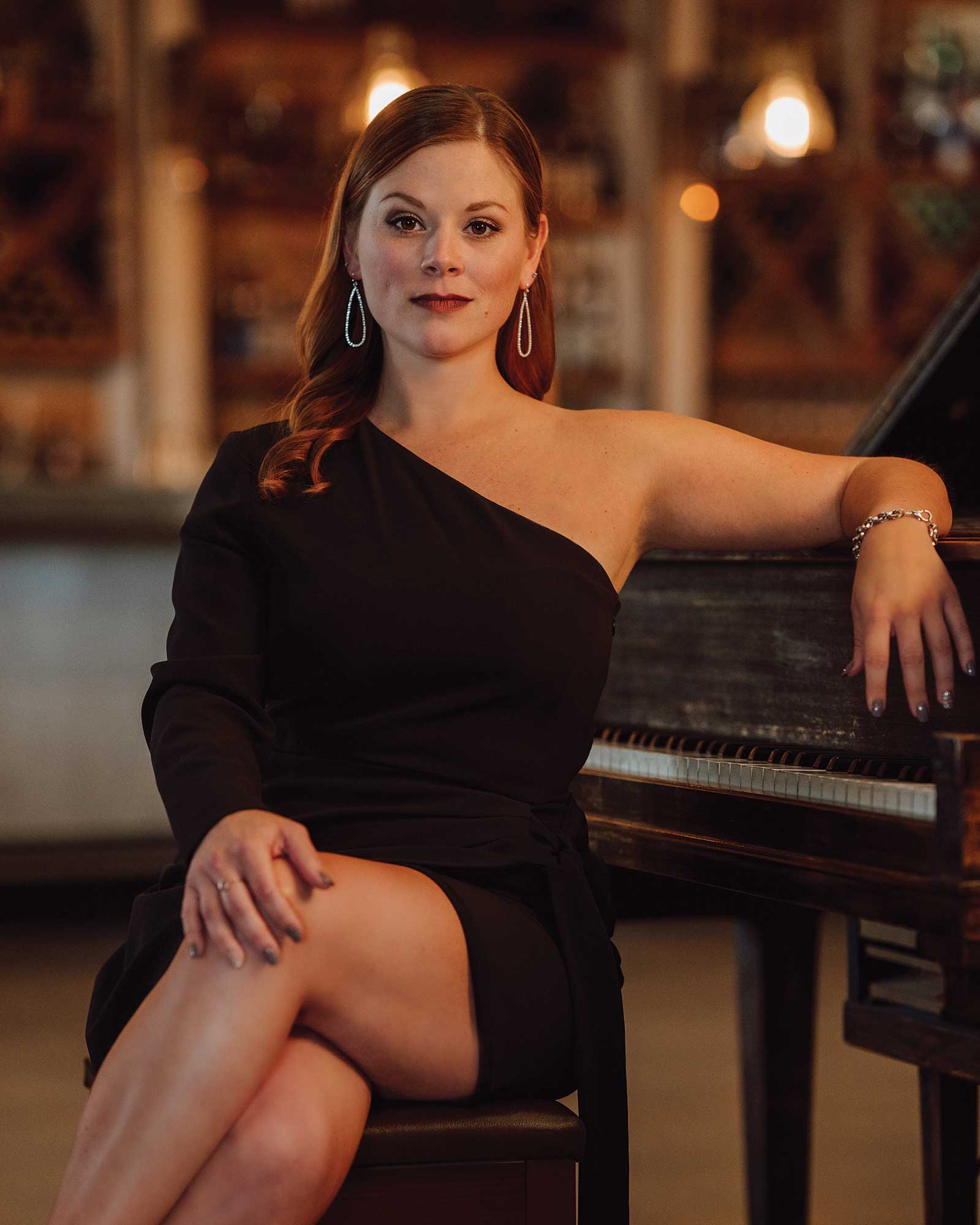 Treasury Management Officer, Commerce Bank
Age: 32
Michele Curry often describes herself as the Barney Stinson of banking, referring to the professionally mysterious character from the TV show "How I Met Your Mother." 
"No one really knows what I do," says Michele. "Not even my mother. Or my boyfriend, hard as he tries."
What Michele does for Commerce Bank is called treasury services, which is a catch-all term for commercial payments. "A common misconception is that I lend people money," Michele says. "Loan spreads and term rates aren't really my jam. Instead, I help large companies understand and automate their cash flow."
Michele credits much of her success to her friend and mentor Karen Miller. In 2016, they were formally paired together through the Women's Network Mentoring Program.
"Before I met Karen, I spread myself so thin with boards, volunteering, work, and theater. I had a time management problem," Michele says. "Karen taught me how to say no and dedicate my time only to causes that I care most about."
Since then, Karen has helped Michele clear her life of clutter, and today she's thriving and leading organizations that matter to her, like Women's Network and the Voluntary Action Center.
The professional accomplishment Michele is most proud of is her service as chair of Women's Network during the height of the pandemic.
"When I was elected in 2019, I had big dreams. Then the pandemic hit," Michele says. "I was chair of a network that couldn't network. I got a major reality check."
In her time as chair, Michele introduced a new three-year strategic plan, revived the Diversity, Equity, and Inclusion Task Force, restructured their leadership team, downsized the number of committees, approved a framework for a scholarship, and created an expectation that the Women's Network chair and the chamber chair meet frequently.
"I also helped coordinate a 40th anniversary celebration that brought back Women's Network past presidents and chairs from all over the country," Michele says. "Ironically, it was at this program that I got to take the stage for the first and last time to introduce the incoming chair."
"Michele is the ultimate leader," says Nikki McGruder, director of diversity, equity, and inclusion for MU Health Care. "She continues to show up in the hardest of times yet never loses sight of the mission and vision of the organization while also thinking through how they would come out doing even better!"
Fun Fact: Michele is a trombone player who marched with Marching Mizzou for five seasons, including five trips to bowl games and two NCAA championships.