2022 20 under 40: Jessica Schlosser
Photo by Charles Bruce III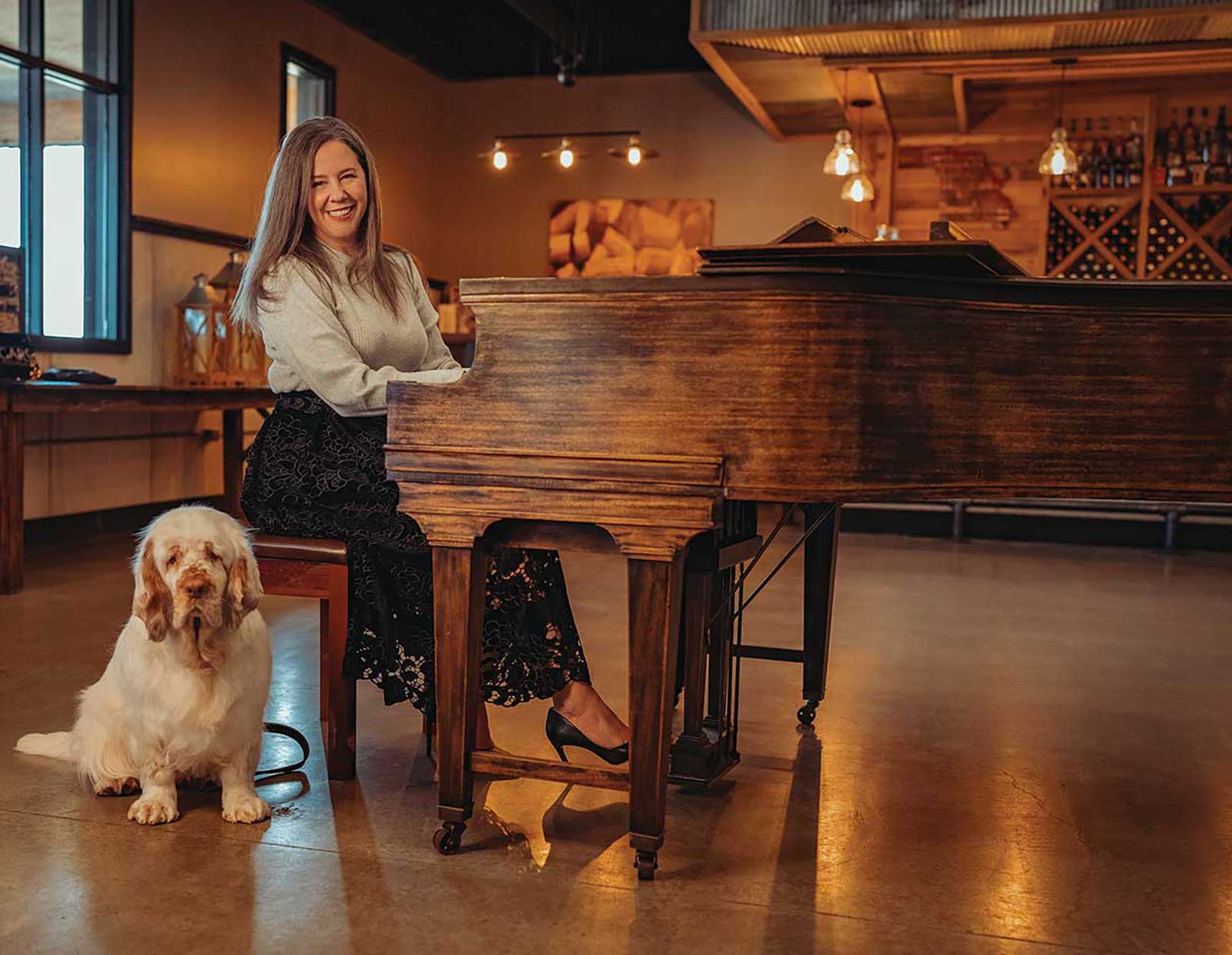 Co-owner, Lizzi & Rocco's Natural Pet Market
Age: 39
Jessica Schlosser credits copious amounts of Coke Zero and a lot of self-deprecating humor for getting her where she is today.
She is incredibly proud of the fact that her passion for the nutrition for her own pets has exploded into a seven-figure business that supports more than 20 employees in multiple locations. "That's never something I envisioned happening," Jessica says, "and I'm still regularly in awe that this is my life!"
Jessica founded Lizzi & Rocco's because she wanted quality-made, ethically sourced, more natural pet products for her own pets. She says it's been an honor to help countless families in Columbia take better care of some of the most important members of their family through premium nutrition, training, grooming, and toys.
"The absolute favorite part of my job, and one I get to do almost daily, is helping a pet owner improve the health of their pets," Jessica says. "Whether it's a nutrition consultation for a new puppy or working with an owner to improve the symptoms of a pesky health issue, I love helping find people products that can enhance and possibly extend the lives of their best pals."
When she's not on the sales floor with customers, Jessica is generally working on marketing or meeting with sales reps to bring in even more products.
Jessica is also proud of having their new south location, which opened in March of 2020, thrive despite the pandemic. "It is nothing short of sheer luck and a lot of hard work from my team," Jessica says. "I am beyond proud. But it's an accomplishment I don't wish to repeat!"
"Jessica has a head for business yet leads with her heart," says Stacey Thompson, sponsorship coordinator for the Ragtag Film Society. "She is hardworking, visionary, creative, and loyal. She is also kind, thoughtful, and inspiring. Sometimes I feel that seeing her is like embracing sunshine . . . it makes you feel warm all over!"
What's on the horizon for Jessica? "We're aiming to do an entire renovation of our I-70 Drive location in the spring," Jessica says. "The old girl needs a serious makeover, and doing so will no doubt be of a major benefit to our business overall."
Fun Fact: Jessica used to have a very robust Pez dispenser collection.