2022 20 under 40: Amber Goodwin
Photo by Charles Bruce III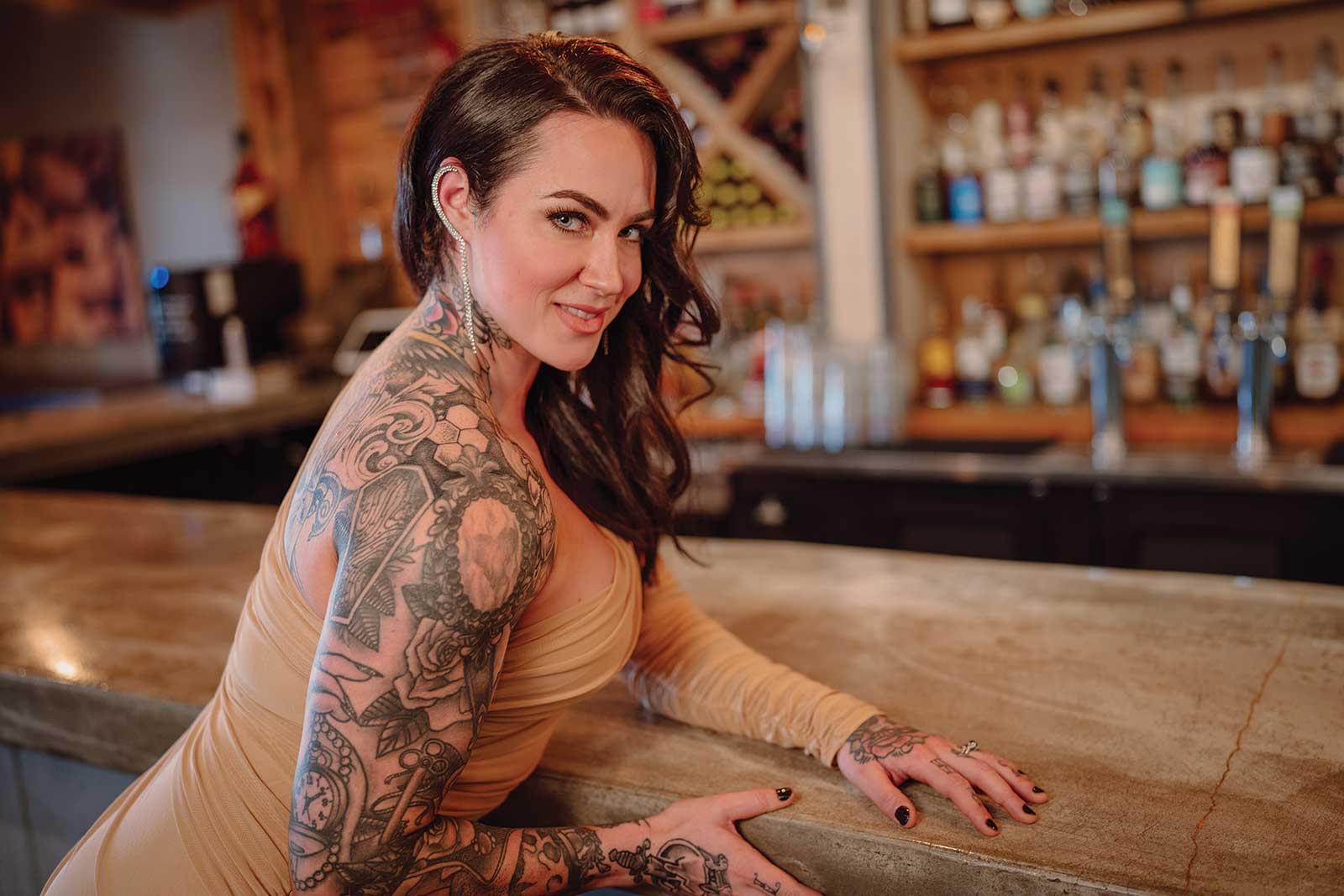 Owner, Nutrishop
Age: 33
In 2016, Amber Goodwin decided that California wasn't for her anymore. So she decided to sell everything and move across America.
"If it wasn't for my husband saying yes and believing in me to take on my own business, I would still be living in California dreading getting up every day and spending my life in traffic, paying way too much to live, and barely getting by," Amber says.
Amber took ownership of Nutrishop in 2017. Her day usually starts at the gym, where she trains for two hours. From there she works 9 a.m. to 7 p.m. most days to meet with customers and go over proper supplementation, meal plans, and workout programs. She also does the accounting, ordering, marketing, networking, social media, cleaning, and employee training.
After work, she is usually back in the gym, at a network event promoting the store, or at home enjoying time with her husband and two dogs.
Since taking ownership, Amber has completely rebranded the store. Within the first three months, she moved the location to the north side of town and gave it a whole new ambience. She brought in an analysis tool to make sure they were giving their customers the proper recommendations for their body type. "I have also successfully put together more than 30 transformation challenges, helping over 1,500 people get healthier and happier, losing over 1,000 pounds of body fat," Amber says.
Because talking about weight can be very difficult for some people, Amber prides herself on going out of her way to make every single person feel comfortable. "Some days are very emotional for me in the store — when people win my challenges and lose weight, more than half of the time they cry," she says. "I can't help but feel that emotion with them and for them. I usually wait till they leave the store, then go in the back room and cry as well. Happy tears, of course."
"Amber is very passionate about helping people," says Stephanie Goans, of Edward Jones. "Her industry can be intimidating, but when you walk into her shop, it's welcoming, and she helps people of all ages, gender, shapes, and sizes. She really wants you to succeed in your goals." 
Fun Fact: Amber is a backseat driver and hates being in the car when others are driving. "I can't handle not being in control," she says.