2022 20 under 40: Amanda Ruyle
Photo by Charles Bruce III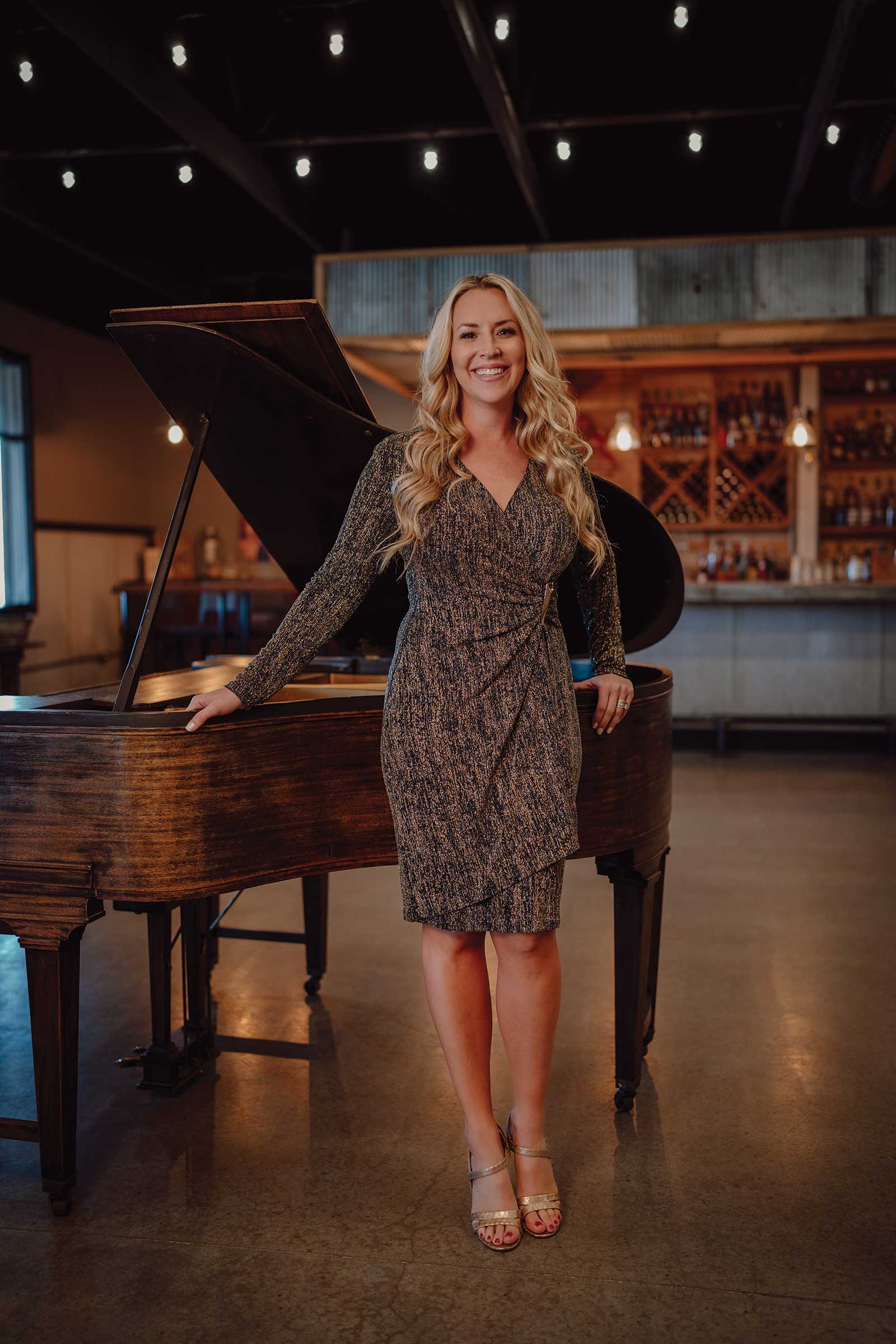 Principal, Two Mile Prairie Elementary School
Age: 37
K
indness matters to Amanda Ruyle.
"Every decision I make as a wife, daughter, friend, educator, and school leader is impacted by that simple guiding value," says Amanda, the principal of Two Mile Prairie Elementary School. "Am I treating others the way I want to be treated? Am I listening without judgment? Am I speaking from my heart? Am I valuing the perspective of others? Am I allowing for courageous conversations in a respectful way? These are the questions that matter to me, and they all go back to kindness."
Amanda credits the unwavering support, high expectations, love, and guidance of her parents for being where she is today. "My mom taught me about grit and perseverance, showed me the value of education, and instilled a deep appreciation for finding joy and gratitude daily," Amanda shares. "My dad taught me about integrity, honesty, and hard work. He taught me what unconditional love looks like and that it is OK to make mistakes."
Amanda started her career as an elementary teacher before serving as the assistant principal at Russell Elementary for eight years, where she met Kate Canterbury.
"The day my kids entered Russell, I admit I was a little dazzled by the amazing hair and brilliant smile of the assistant principal," says Kate. "As a tired mom wrangling a very noisy set of twins into school every morning, I found Amanda pretty darn intimidating. So, it was a revelation to find out that this woman was even more beautiful on the inside as she was on the outside."
When Amanda transitioned to the role of principal at Two Mile Prairie, she had the goal of making it a place-based agriculture education school, and kicking off that dream during a pandemic makes her proud. Amanda and her team built a school-wide garden, revamped their outdoor classroom, created a compost club, welcomed chickens to the school, stocked the pond, and created an Ag Day for the students.
"I am so proud of what I was able to accomplish my first year as principal, and I can't wait to continue to make big dreams happen," she says.
Outside her role as principal, Amanda serves on the executive board of directors for Big Brothers Big Sisters.
Fun Fact: Amanda has a habit of not bringing home her dirty dishes from lunch. "I usually have a bag of dishes under my desk or in my car for days," she admits.