2021 20 Under 40: Megan Walters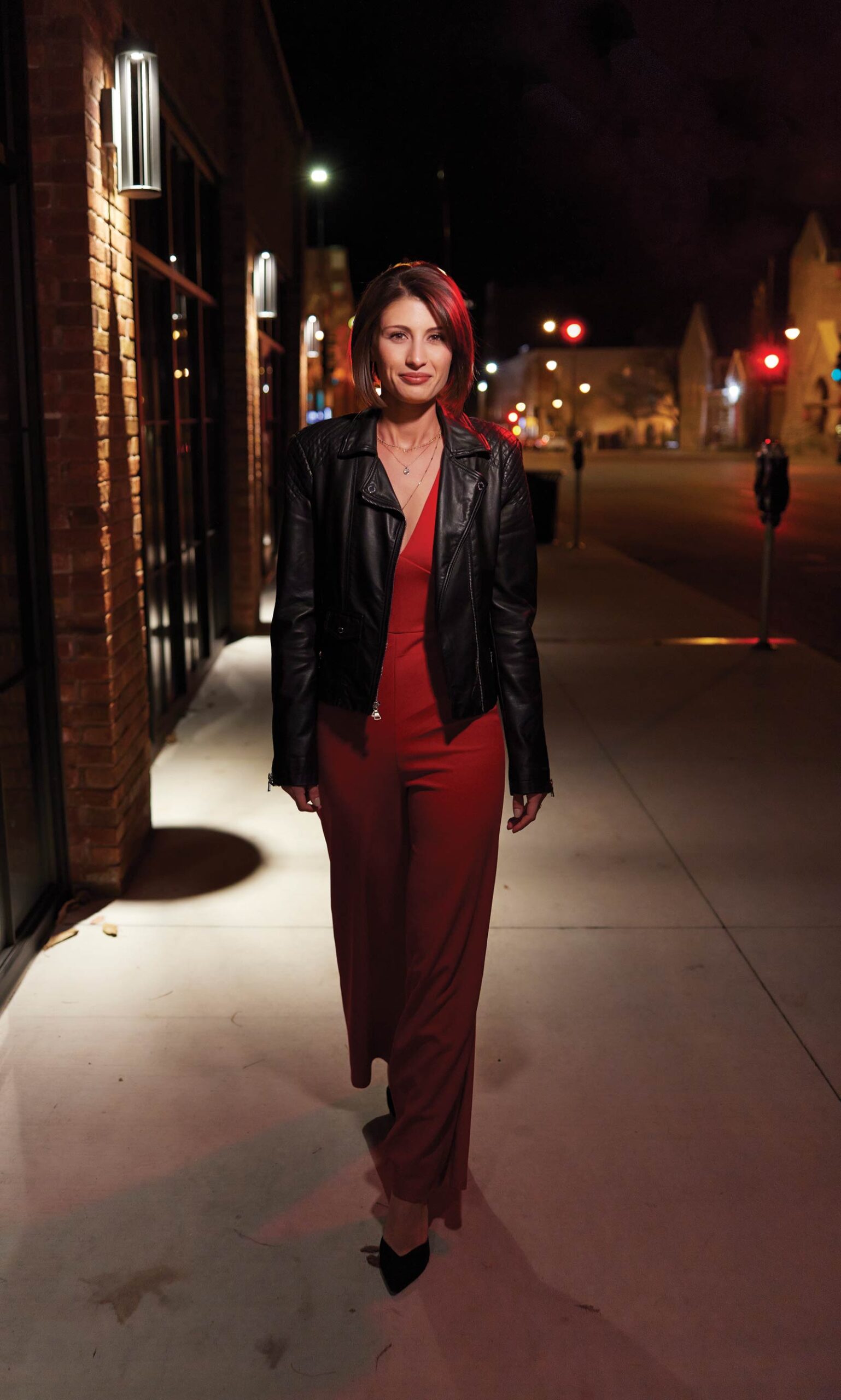 Broker/Owner, Homes by Megan, House of Brokers Realty Inc.
Co-founder/Co-owner, Camacho Coffee
In 2017, when Megan Walters was just 23 years old, she obtained her real estate license, started Homes by Megan, and co-founded Camacho Coffee. Now 26, she has obtained her broker's license and continues to grow and exceed her personal goals.
This journey is something Megan takes immense pride in. When she was 23 and coming out of college with student loan debt, she started Homes by Megan around the same time her husband was starting Camacho Coffee, and while she describes this experience as terrifying — to only work on commission while owning and operating two businesses — Megan defied the odds. Camacho Coffee serves over 50 wholesale clients across Missouri, and Homes by Megan will be in the top 10% of agencies in the Mid-Missouri area. "Statistically speaking, everything that I have done since 2017 should have failed, but I have been overwhelmingly blessed to prove myself," Megan says.
Megan's success comes from hard work, support from her loved ones, and a lot of multitasking. On days when she's not meeting with clients about buying or selling their homes, or meeting with inspectors, Megan can be found roasting, bagging, and selling Camacho Coffee. She says, "I have a little headpiece I wear sometimes so that when I'm speaking with clients or other agents, I can also bag coffee at the same time."
Outside of business, Megan is involved with several nonprofit organizations. She's volunteered as a Big Sister for Big Brothers Big Sisters, she's packaged food for the Columbia Food Bank, and she's volunteered with set-up and clean-up for the Changing the Odds program through Women's Network, for women trying to return to the workforce. And with the help of Camacho Coffee, Megan has the opportunity to give even more. She's helped shop and deliver 2,350 diapers for the First Chance for Children Diaper Bank, purchase and deliver fresh groceries to Coyote Hill's foster families, and support local businesses by providing supplies and mentorship as the pandemic threatened business closures.
"It is Megan's way of life to give her time to people and to this community," Virna Camacho says. "She has a genuinely caring personality; she uses her skills and talents to help others and she excels in all she does."
Age: 26
Fun Fact: With the help of her husband and father-in-law, Megan built her own wedding venue at their farm.