2020 20 Under 40: Mason Aid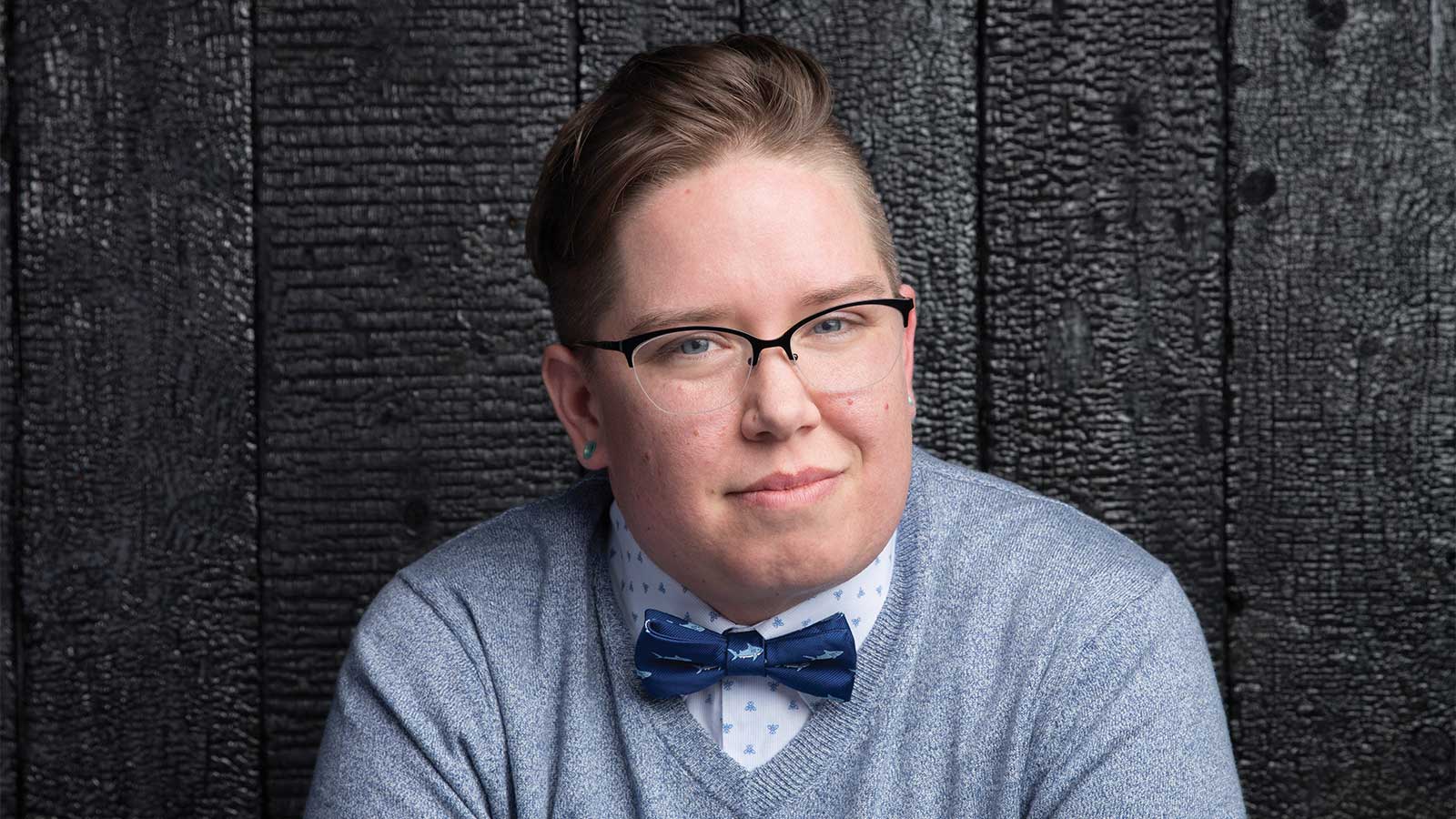 LGBTQ Diversity and Inclusion Ninja, Self-Employed
Mason Aid is a champion of diversity and inclusion for all gender identities and sexual orientations.

"As the owner of The Aided Collective, I work with organizations in a variety of fields as they begin the journey towards more inclusive practices and creating a culture where everyone is fully accepted," Mason says.

They do this through inclusion trainings with a focus on transgender and non-binary individuals, consulting with organizations to improve accessibility to the LGBTQ community. Mason shares many of their resources for free through podcasting, blogging, writing, and social media.

"Our society as a whole has a long way to go, and I am honored to be able to play a role in starting the conversation in the greater Midwest on what LGBTQ inclusion can and does look like," Mason says.

Kristen Graham Brown, of Hoot Design Co., worked with Mason to introduce gender neutral design to their web and branding services. "Mason put together an incredible presentation for our team, inspiring them to think about our language and design practices," Kristen says.

Mason approaches their work largely from a mental health perspective. "Inclusion is a large indicator of mental health in the LGBTQ community," Mason says. "The Trevor Project [an organization dedicated to suicide prevention in the LGBTQ community] recently released research stating that having one accepting adult in their lives reduces suicidality among LGBTQ people by 40%."

Mason has partnered with more than 30 organizations in Missouri, which has led to opportunities like speaking at Missouri State University and the inaugural HerTomorrow event in Columbia. They are an elder at Rock Bridge Christian Church and serve at the church's pride booth.

In 2016, Mason was awarded the Catalyst Award from the MU LGBT Center for their work with PRISM, an LGBTQ teen group run through The Center Project.

Nikki McGruder, of the Inclusive Impact Institute, enjoys working with Mason. "With Mason's passion for humanity and demonstrated commitment to being a change agent, they are one human being that I value knowing and learning from."

Mason's overall mindset is to love mercy, do justice, and walk humbly. "If we are merciful people, work towards a just society, and maintain our humility through staying grounded, we can do mighty things," they say.

Age: 34

Fun Fact: Some of Mason's favorite bands are still "Jesus Rock" bands from the late '90s.