2017's 20 Under 40: Ty-Ron Douglas, MU and Columbia Seventh-day Adventist Church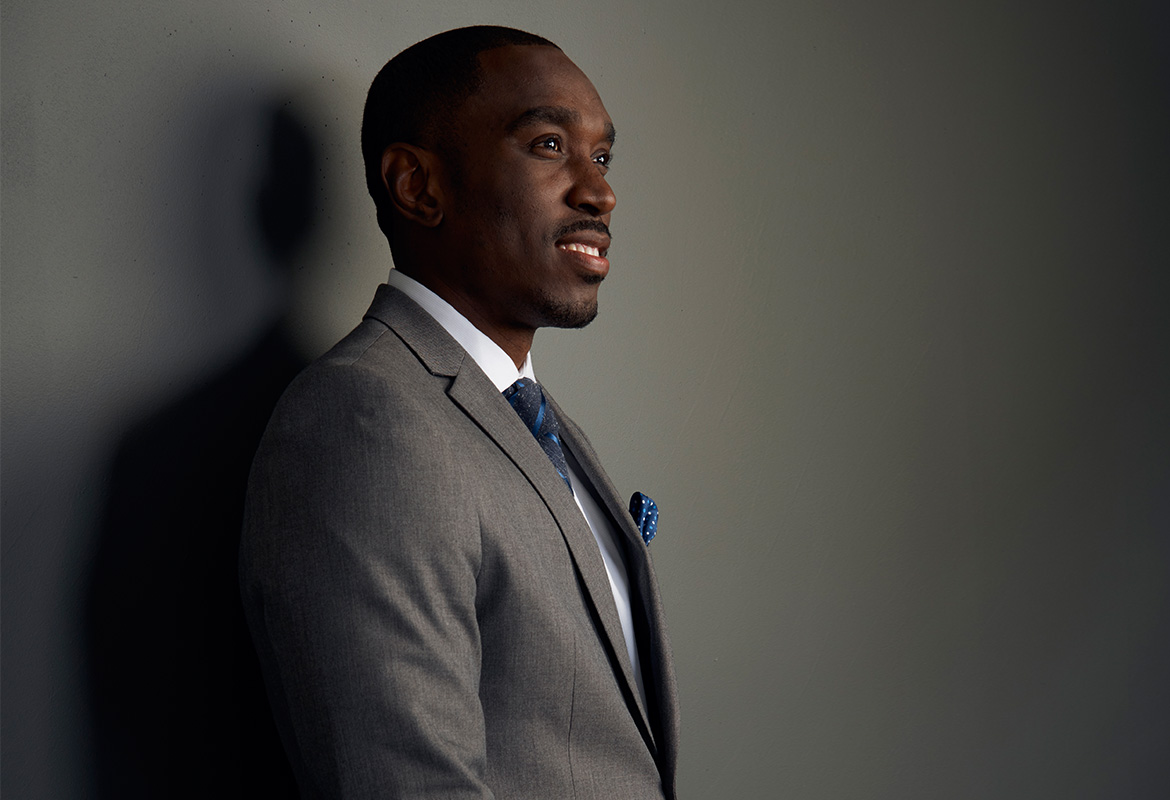 20 Under 40 Class of 2017

Dr. Ty-Ron Douglas
University professor and minister, MU and Columbia Seventh-day Adventist Church
Age: 37

Hometown:
Bermuda
Years lived in Columbia:
Five
Tell us about your job:
I am an assistant professor and PK–12 program coordinator in the Department of Educational Leadership and Policy Analysis at MU. I also serve on the pastoral team at Columbia SDA Church. As a professor, I see the world as my classroom and laboratory. I seek to authentically integrate and activate my research, teaching, and service in the community-based spaces that matter most to those I serve, teach, and lead — spaces like neighborhoods, barbershops, churches, and athletic environments are as valuable to me as traditional classrooms.
Who is a mentor in your life?
Mike Alden is a local mentor of mine.
What are some misconceptions about your job?
While teaching and service are valued aspects of the work of a professor, research is actually what is valued most for a tenure-track professor at a research university. The nature and volume of my service and teaching in the community are somewhat unique in my field. For me, the community work that I do at Douglass Park or the Armory, for example, often intersects with my professional, personal, and ministry commitments. I live an integrated life as a community-engaged scholar and leader, so I often wear multiple hats in one space.
What is the single best thing about your job?
I appreciate the autonomy and flexibility to create opportunities that positively impact the lives of people inside and outside the university context.
What was the last professional goal you accomplished?
In October 2016, I released my latest book, "Border Crossing Brothas: Black Males Navigating Race, Place, and Complex Space."
What motivates you?
Iam motivated by the belief that our lives are not mere consequences of happenstance. Long before I had the opportunity to earn a Ph.D., my then 19-year-old mother nearly aborted me. She was literally in the abortion clinic when she felt me move in her stomach for the very first time and decided to keep me, so I know I am supposed to be here. I have a passion for humanity that is grounded in my story and belief that people, families, and organizations can break cycles and work toward the fulfillment of our potential. I've seen it in my own life and family. My mom is now a licensed counselor with a master's degree who, if I have my way, will commence her Ph.D. soon!
If you weren't doing this job, what would you be doing?
I'd likely be working as a chaplain and administrator for a professional or collegiate sports organization, or working in the television industry to impact the lives of men and families.
Which accomplishment are you most proud of?
I have an amazing family. I have been happily married for over 10 years, and my sons are healthy and happy young men. It was pretty cool to co-write a book about marriage and family with my wife too!
What's your favorite community project?
It has been an honor and privilege to lead Friday Night SALT at the Armory and the annual Back to School Explosion at Douglass Park each August. We have a great team at my local church who have supported the collaborative efforts with The Grace Tour, Moonlight Hoops, MU, and other local leaders to make this project happen.
What is the single biggest lesson you've learned in business? Relationships matter. Demonstrating authentic care for people and their families goes a long way in business.
What is your favorite business book you've ever read and what impact did it have on you?
"The 21 Most Powerful Minutes in a Leader's Day," by John C. Maxwell, challenged me to continually ask myself, "Would I follow me?"
If you had unlimited funds, what is the one specific thing you would do to improve Columbia?
I would build a holistic, culturally-relevant, community-based educational and ministry center that creates a bridge between the needs and interests of the urban core of the city, the university, and the business community.
What is one goal you have for 2017 and how do you plan to achieve it?
I have two books and an audio book to finish in 2017. I plan to achieve this by getting up early to write and staying balanced.
What trait do you most want in a co-worker or employee?
I want to work with people who are trustworthy, consistently positive, and committed to excellence.

If you could improve one thing about yourself, what would it be?
I would ensure I take time to celebrate and enjoy the fruits of my efforts.

What do you do for fun?
I enjoy watching and playing sports, singing and writing music, and spending time with family and friends.