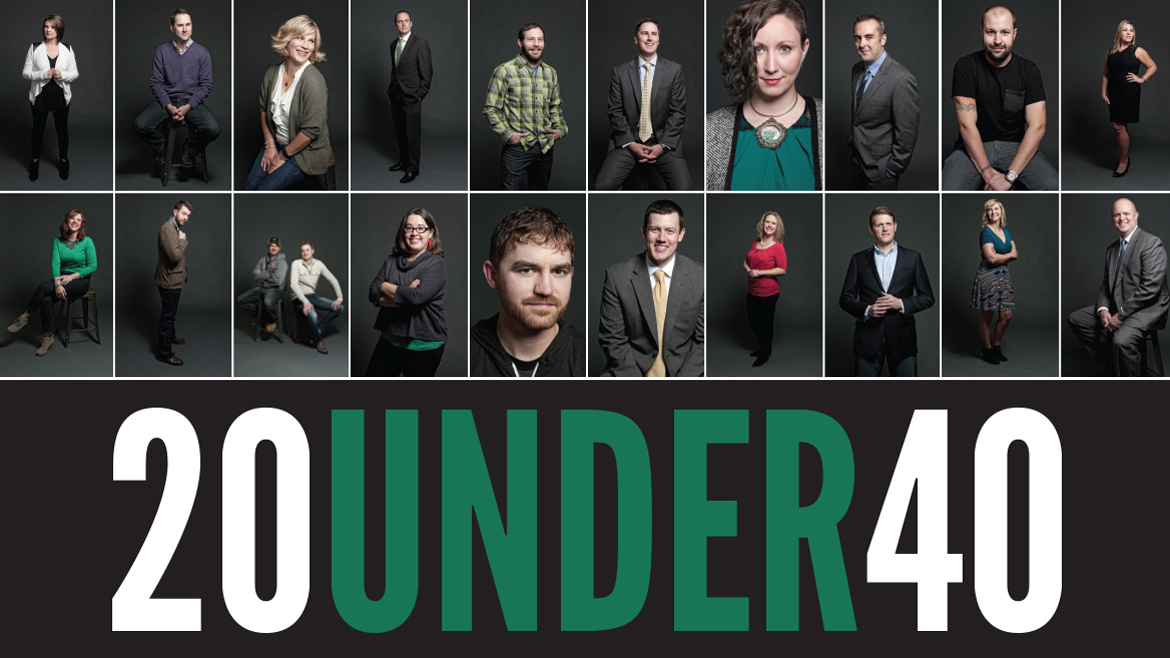 Congratulations to CBT's 2016 class of 20 Under 40, presented by Stephens College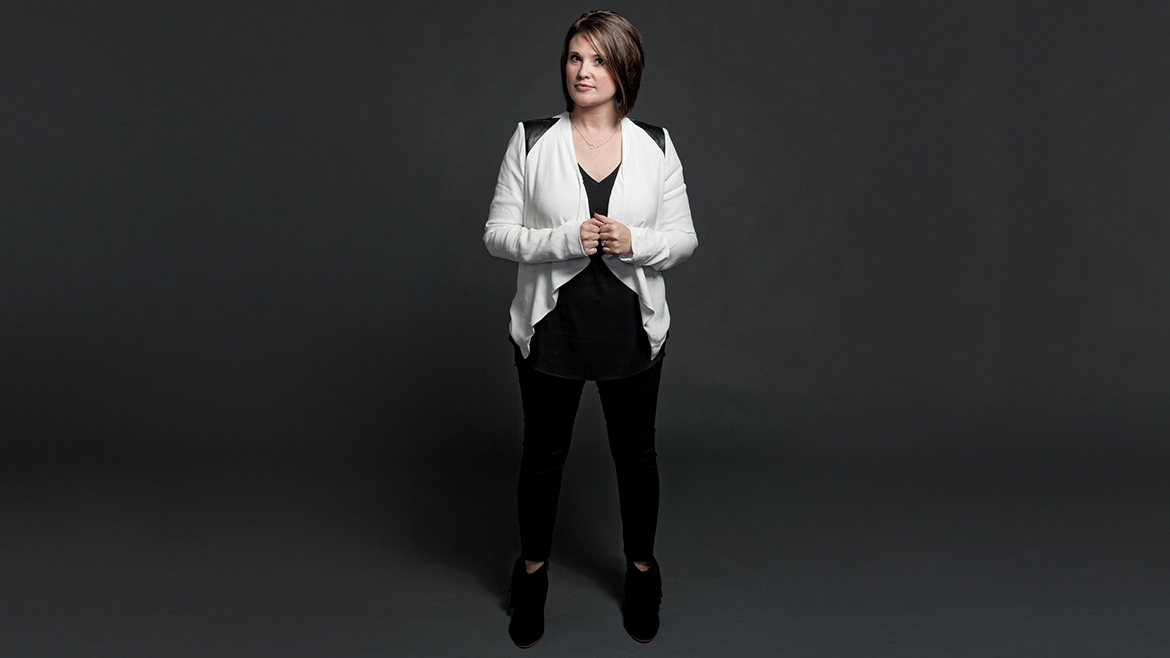 Stephanie Wilmsmeyer
Age: 34
Agent/Owner, Stephanie Wilmsmeyer – State Farm
If Stephanie Wilmsmeyer had a third title, after agent and owner of a State Farm agency, it would probably be mentor. Wilmsmeyer has turned her agency into a training ground for Columbia young professionals. She hires aspiring entrepreneurs and trains them for 18 months. This gives them the opportunity to see how a small business runs, from payroll to management. "I am purposeful in building relationships and helping professionals connect with other local centers of influence," Wilmsmeyer says. She's worked at State Farm since 2000, and she opened her own agency in 2007. In 2015, Wilmsmeyer was named to the State Farm Chairman's Circle – an honor given to the top 5 percent of 18,000 State Farm agents in the country. She's involved with the American Heart Association leadership team, BNI – Tiger Connections, Women's Network and the Chamber of Commerce.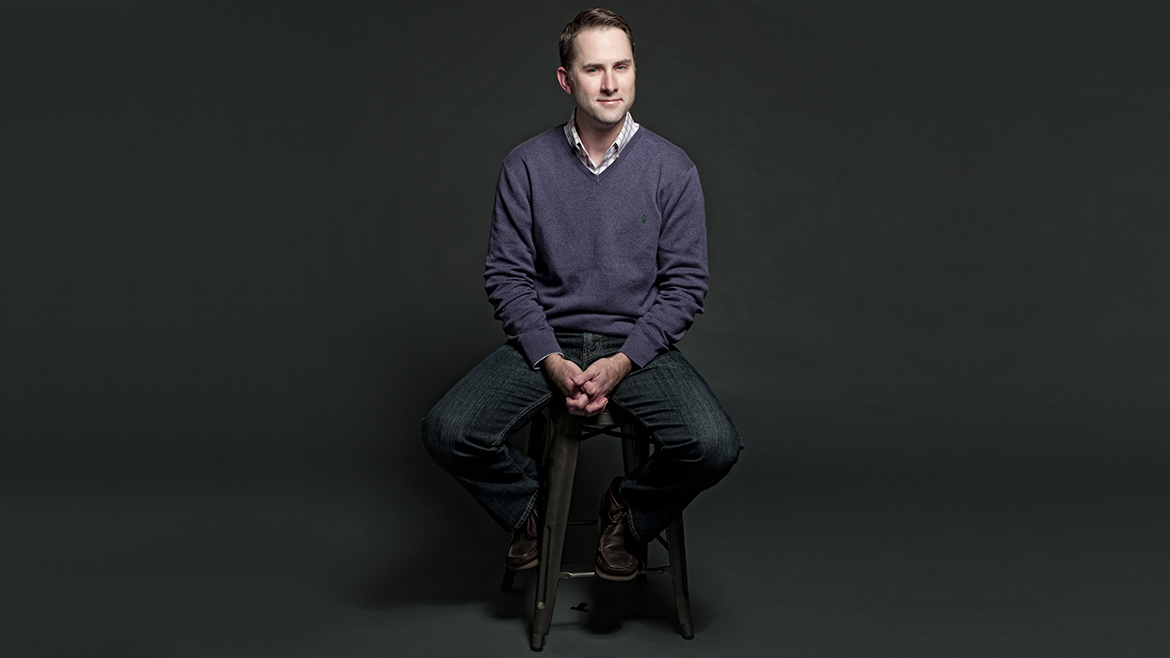 Michael Urban
Age: 32
Founder/Owner, Harold's Doughnuts
Michael Urban is founder, owner, chief delivery officer, social media picture-taker and more at Harold's Doughnuts. The success of Harold's stems from his childhood, where his entrepreneurial spirit and a love of sweet treats developed. After 18 months in business, Urban says his next goals are to expand the Harold's presence in supermarkets, introduce nationwide shipping and continue to position Harold's as a fresh alternative. He's continuing the Harold's "Love Your Craft" mantra into a program for local employers looking to foster passion in teams. One of his favorite projects in 2015 was creating Memory Maker experiences — Harold's provides the materials for families to decorate gingerbread houses together, and for businesses to enter houses in a contest for charity. "I'm motivated to create a place where my employees can build a career and a place where the community can be comfortable enjoying great food and drinks," he says.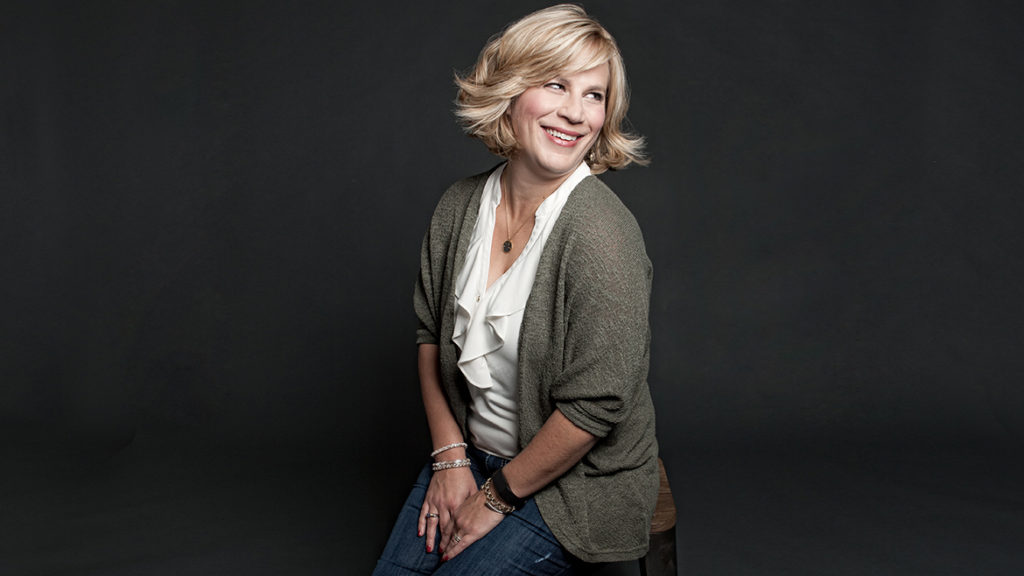 Lyria Bartlett
Age: 34
Assistant Teaching Professor at University of Missouri, Coach of Rock Bridge High School Dance Team and Owner of Studio 4 LLC
Lyria Bartlett lives full-steam ahead. Literally — she and her students in MU's Department of Architectural Studies are collaborating with Columbia Public Schools to design and fabricate the interior of the mobile makerspace STEAM bus. She describes herself as a "creative coach" in all that she does, whether teaching at MU, coaching the Rock Bridge dance team or working on architectural projects through her small business. "Most of the things that I teach in the classroom or coach in the studio are life lessons about collaboration and good citizenship, viewed through a designer's lens," she says. "The skills are different, but the principles are the same: learn to identify the problem, evaluate ways to approach it, create a solution that fits best within the given circumstance." In addition to completing the STEAM bus interior, Bartlett hopes to win a national championship with the dance team in February.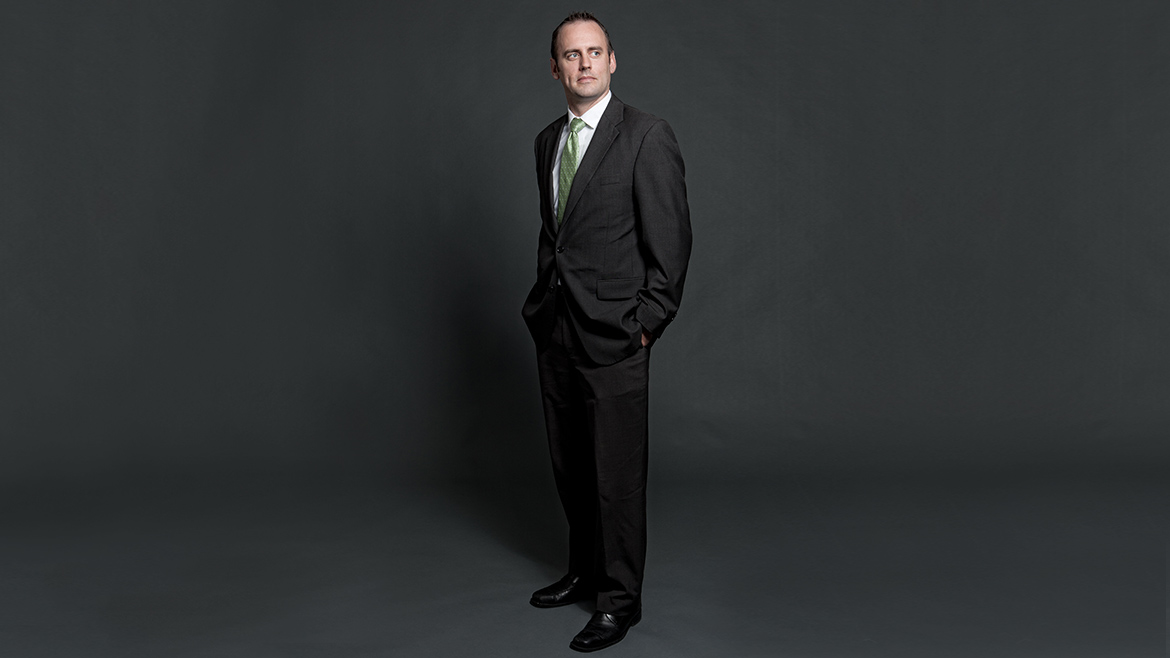 Chris Rosskopf
Age: 38
Vice President of Commercial Banking, Central Bank of Boone County
Chris Rosskopf says he might not fit all the traditional banker stereotypes — like that all bankers are good golfers — but he does fit the "relationship builder" stereotype. Rosskopf, who has worked for CBBC since 2005 and Central Bancompany before that, works with local small business owners on lending and treasury management. "I love listening to the passion that business owners have when they are talking about why their business is successful and what they've learned in the process," he says. Among his future goals, Rosskopf plans to develop relationships with 10 new clients and increase his staff by two to three people in the next two years. Rosskopf is co-chair of the Chamber's Total Resource Campaign, serves on the Voluntary Action Center board of directors and Columbia Housing Authority financial advisory committee. He recently graduated from the Graduate School of Banking.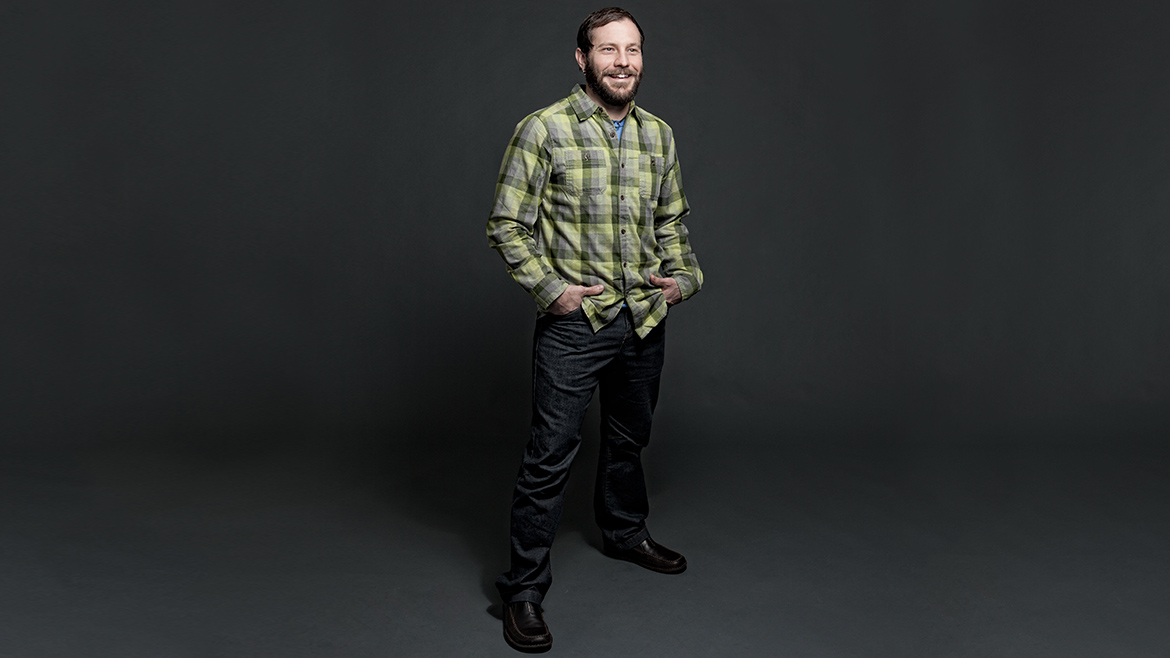 Curt Kippenberger, DC
Age: 33
Owner/Clinic Director, Focus on Health Chiropractic
Curt Kippenberger's personal and professional lives revolve around the climb. The chiropractor is an avid rock climber, competing in 24-hour endurance climbs as well as cycling and hiking. He brings the same goal-oriented mentality to Focus on Health, open since 2010 and growing. Kippenberger just hired the office's third doctor and has plans to hire a fourth, as well as expand their office. Eventually, Kippenberger plans to open satellite clinics in neighboring communities. Focus on Health sponsors cycling, roller derby and rugby teams throughout Columbia in addition to their charity work, and that reflects Kippenberger's passion for an active lifestyle. "Our vision is to have 80 percent of the population under chiropractic care," he says. "We can directly influence the Columbia community's quality of life with preventative care and keep people active and encouraged when they do have pain." Kippenberger says he's still amazed that he can help people get out of pain with just his hands.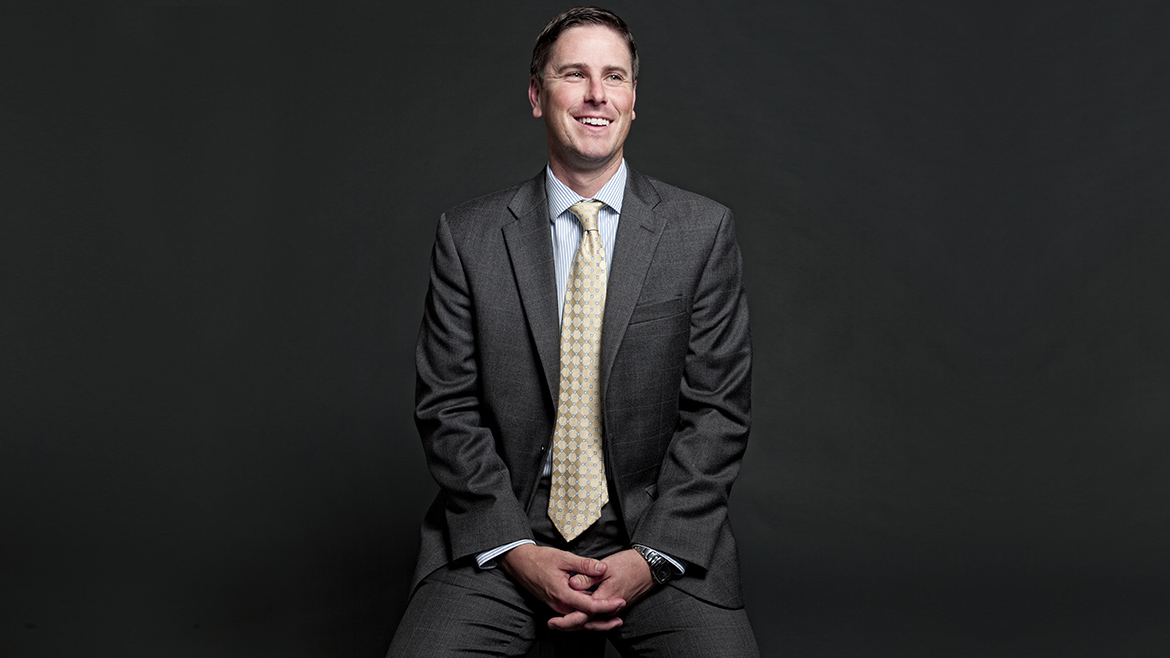 Drew Smith
Age: 31
Senior Vice President, Commercial Team Leader, Commerce Bank
Drew Smith is taking on a new challenge these days – leading a group of employees. As team leader, he coaches relationship managers to maximize their potential, and he also works with clients himself. Smith still manages customer accounts, and he says he enjoys getting "in the weeds" on a deal and understanding how a client operates their business. He's worked at Commerce Bank since 2006 and worked at Boone National Savings & Loan before it was acquired by Commerce Bank. Smith received the company-wide "Top Gun Award" as the top producer in commercial lines of business. "The best thing about my job is being around entrepreneurs and innovators," he says. "I love knowing and hearing about new businesses in the community and getting into the logistics of how they run their business and how a company makes money." Smith has served on the board of Rainbow House for more than seven years.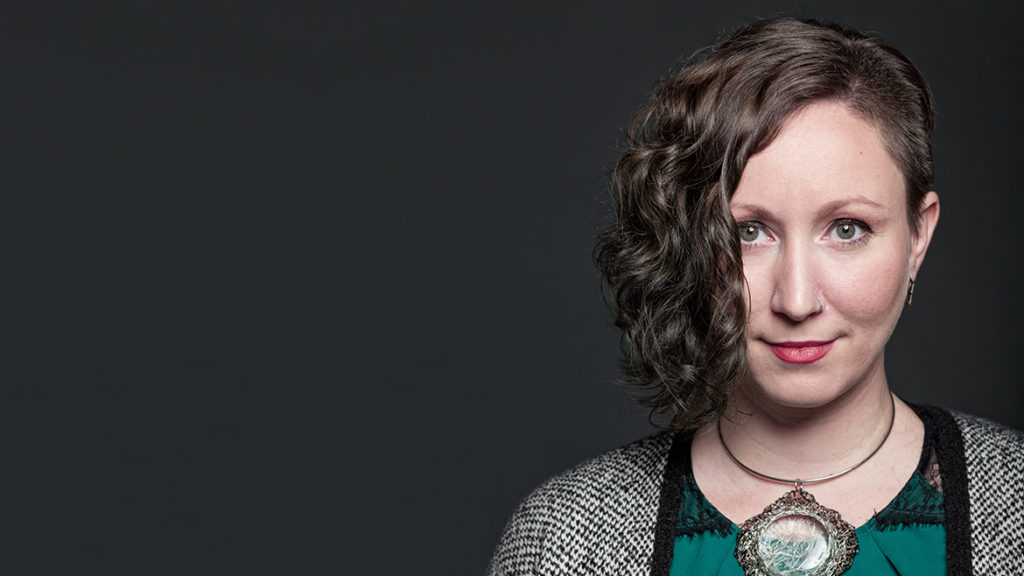 Madeleine LeMieux
Age: 33
Founder/Director, Resident Arts
When Madeleine LeMieux moved to Columbia two years ago, she had a dream: help young and emerging artists build creative careers here in Columbia. She founded Resident Arts, in the North Village Arts District, to do just that. Her programs offer a creative outlet for teens after school and offer residencies and workshops for emerging artists. The program has served around 2,000 people in the community. Next up for Resident Arts is to move into a larger space, to keep up with the demand for programming. Today, LeMieux is working to create a youth-led arts advocacy council. She's also the fundraising chair of the North Village Arts District and is working to sustain First Fridays. "Columbia is an incredible place to live," she says. "I want to help establish this city as a national arts center in the Midwest."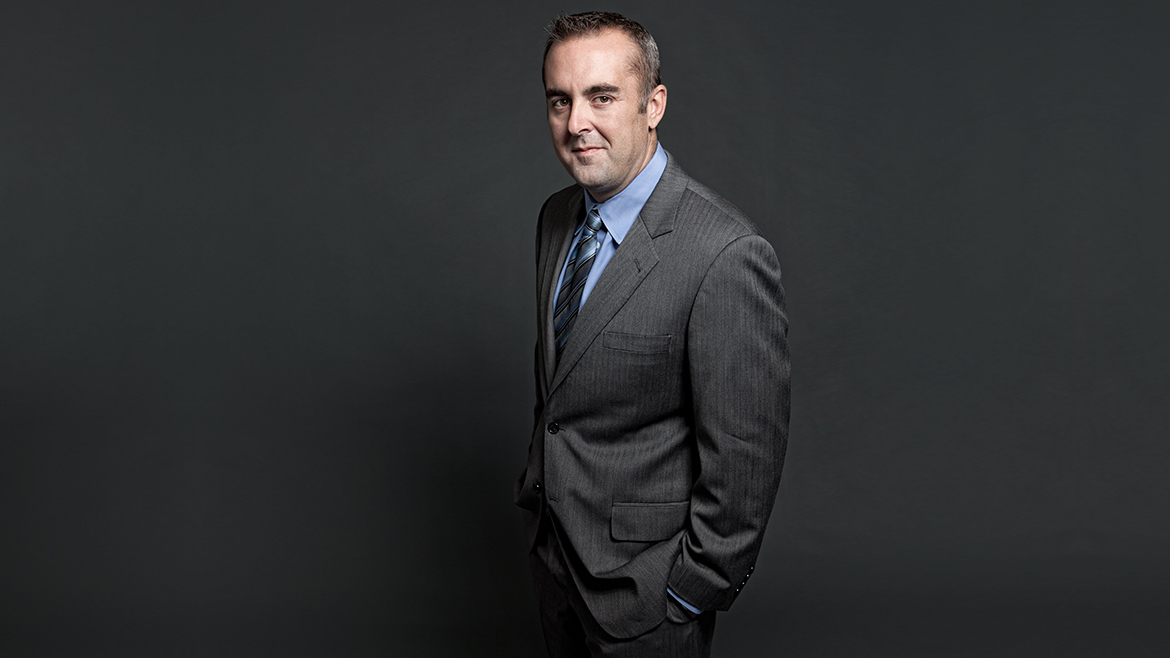 Jim Yankee
Age: 35
President, Flat Branch Home Loans
Before Jim Yankee started Flat Branch Home Loans at 25, he was just about everything, from electric meter installer to short order cook. He moved into the mortgage industry by answering an employment ad. Today, his company is working toward becoming the largest mortgage originator in Missouri. "Another 10 years, and I think we'll be there," Yankee says. The company is in the midst of an expansion in the St. Louis area, building a service center in St. Charles. With a business partner in Delton Jacobs, whom Yankee calls a great influence, and his wife, Jessie, owner of EasyPC, Yankee has fulfilled his dream of owning a business. To make Columbia better, he calls for business owners to get involved in local government. "Columbia should encourage business growth and foster an environment that helps more young people experience success in their lives and careers," Yankee says. "That's only possible with more involvement from business-minded people."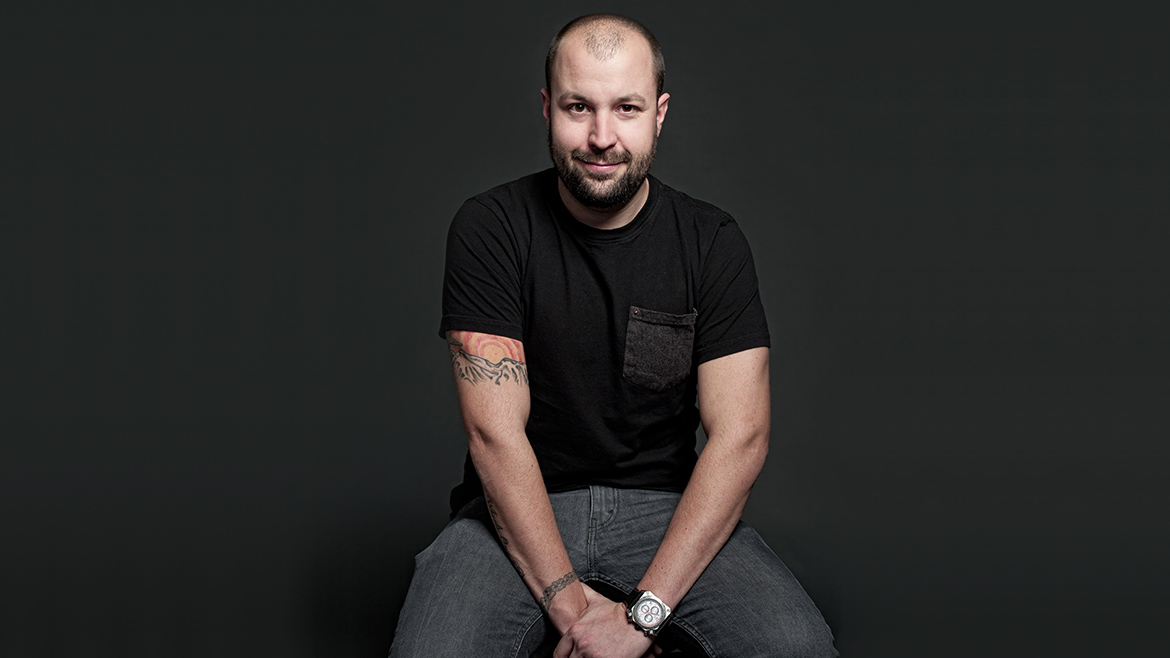 Steve Tuchschmidt II
Age: 30
General Manager, Mid America Harley-Davidson
Steve Tuchschmidt would like to be skiing right now. A Colorado native, he is a lover of the outdoors, so it's not a surprise that his career has revolved around two wheels. Tuchschmidt has worked at Mid America Harley-Davidson since 2010, working from sales associate up to general manager, and he owned Vespa of Columbia before that. His next professional goal is to own and manage a second dealership. Tuchschmidt says the sense of community in the motorcycle world is strong. "Our customers truly feel like our family. Many people that come through the door know all of our names and we know theirs." He's passionate about the industry, but also the community. In 2015, Tuchschmidt launched the MO Bacon and Bourbon Festival. To make Columbia better, "I would help to promote shopping local and thinking global, and keeping our dollars here at home."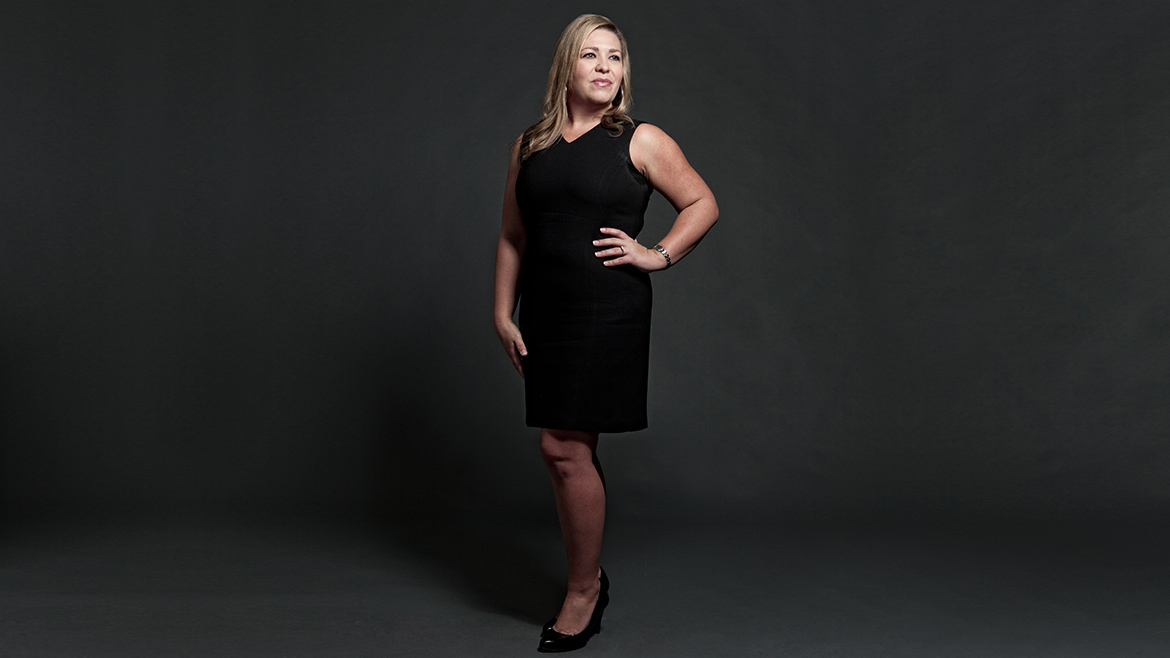 Andrea Paul
Age: 38
Executive Account Manager, GFI Digital
Andrea Paul uses her auditing skills for good. As executive account manager for GFI Digital, Paul uses her background in financial and performance auditing to help her customers' bottom lines, from reducing print costs to increasing staff efficiencies. Prior to joining the GFI team in 2008, Paul worked under Claire McCaskill in the Missouri State Auditor's office, auditing taxpayers' money to ensure it was spent appropriately. "Now my customers appreciate the impact we make to their organization," Paul says. "It's almost like Christmas morning or their birthday." Paul was also inspired by GFI owner Bruce Gibbs' community contributions to create opportunities for women in higher education. She created the Andrea Lee Paul Golf Scholarship fund at Columbia College through outright and planned gifts of $110,000. "I played collegiate athletics and saw female athletes receive a fraction of the amount of male athletes in scholarships," she says.
Laura Roeder
Age: 37
Co-Owner, Pure Barre
Laura Roeder can be found at just about every event in Columbia. As co-owner of Pure Barre, Roeder handles marketing and community outreach, and she maximizes every connection she makes. "I have so many wonderful men and women who I seek out for different pieces of advice and guidance at different times in my life," she says. "If I know you, I probably have used your knowledge and advice in some way." Roeder worked at Wilson's Fitness as a supervisor for 11 years before co-owning Pure Barre. Next up for the franchise owner is to move the fitness studio to a larger location and to continue local business relationships. Partnering with other small businesses is something Roeder is passionate about. "I would love to see more emphasis on a celebration of small business," she says. "This could lead to fun and interesting collaborations and partnerships between businesses." Roeder is involved with Women's Network, EPIC, Big Brothers Big Sisters and True North.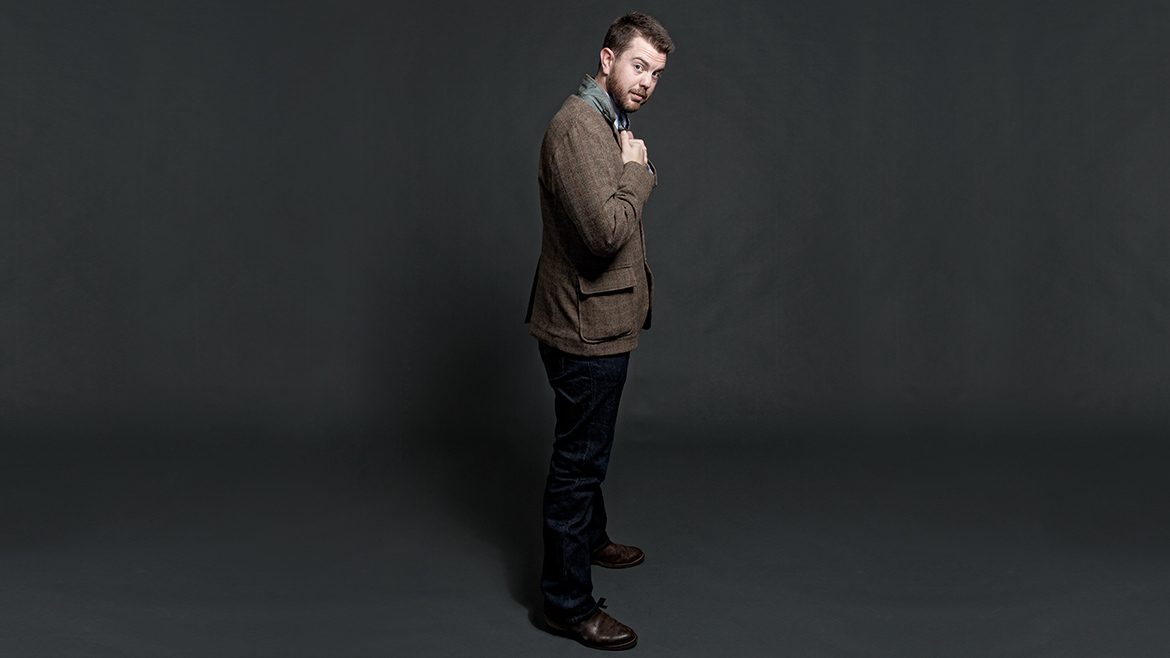 Jonathan Sessions
Age: 33
Owner, Gravity
Jonathan Sessions is in the midst of his "next big thing." The transformation of Sessions Consulting to Tech 2 has now become Gravity, mid-Missouri's Apple authorized service provider. But his tech guru journey began before that, when he was an Apple campus representative at MU and he helped transition the journalism school to Apple computers. Today, Gravity provides technology training and support. But Sessions is just as recognized for his six years of service on the Columbia School Board. For him, a successful community and a successful school district are connected. "I started thinking about community leadership and how to foster the next generation of inspiring yet pragmatic leaders," he says. "I think the schools could really play a role there." And to make Columbia a better place to live, Sessions wants to connect those issues again: eliminate the achievement gap, invest in early childhood education and fix the Business Loop.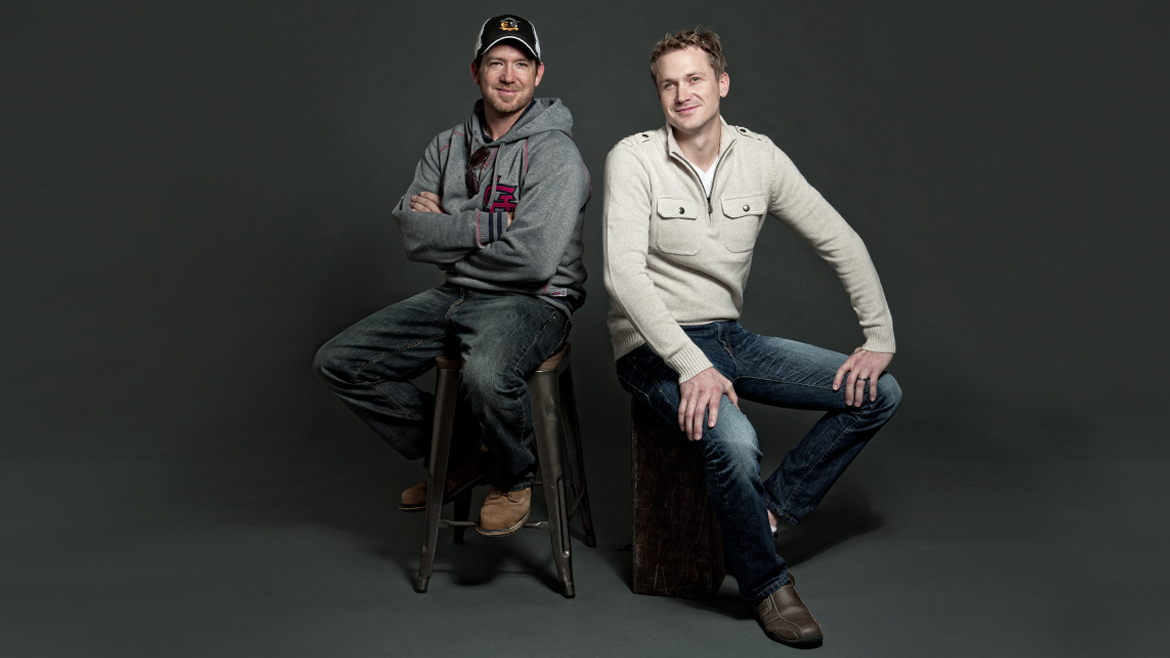 Jabbok & William Schlacks
Age: 38 & 32
CEO and President, EquipmentShare
Brothers Jabbok and William Schlacks have their sights set on one big goal: expand EquipmentShare internationally and develop the best telematics platform in the world. The two had a frustration with the equipment rental industry while running construction companies, and they realized there was a need in the market for a safe, secure "built by contractors" platform. EquipmentShare won the fourth-annual Startup Weekend Columbia in 2014. The Schlacks brothers have operated with a strategy in mind: focus on and measure growth. "If you're growing and customers are happy, then you're good," William says. "If you're growing and customers are not happy, disaster awaits." Headquartered in Columbia, the company already serves about 1,000 companies throughout Missouri, Kansas and Illinois. The brothers hope to expand to Texas and Florida first. After that, they'll expand business overseas.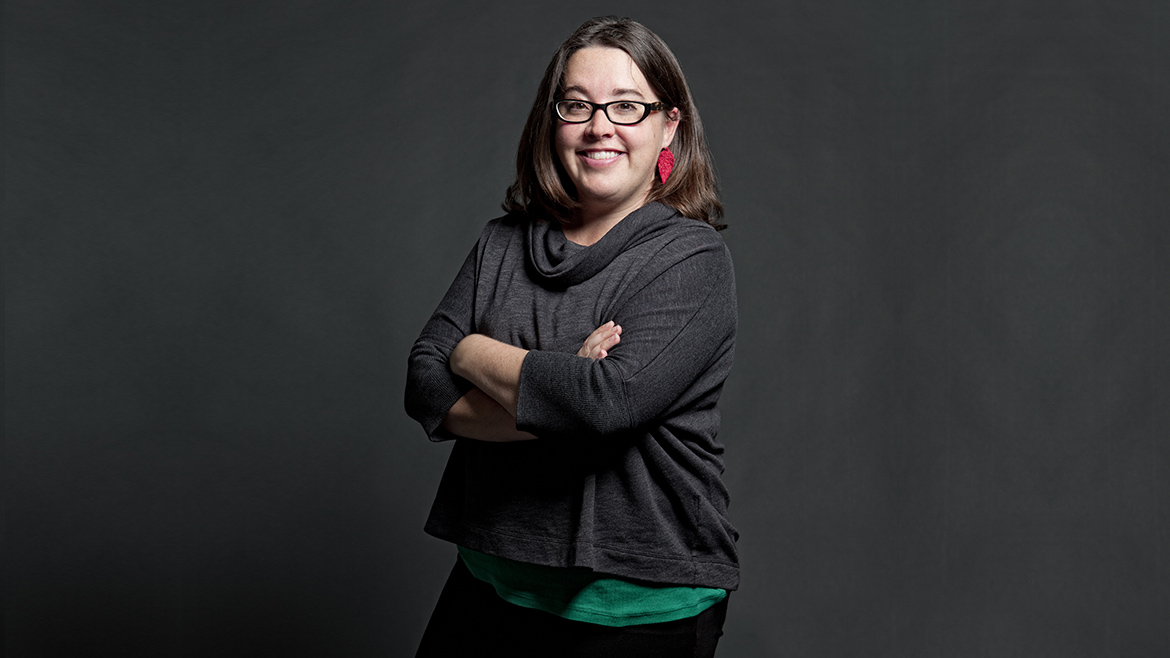 Barbara Buffaloe
Age: 35
Sustainability Manager, City of Columbia
As the City of Columbia's first sustainability manager, it's been Barbara Buffaloe's job for five years to lead projects promoting sustainable lifestyles. Through federal grants and action plans, she has helped save the city $120,000 in annual energy savings. Her next goal is to win Columbia a $5 million prize from Georgetown University by saving the most energy of 50 communities. CoMo Energy Challenge encourages residents to participate in energy and cost-saving programs. It's making a difference in the lives of families, Buffaloe says, who have to choose between utilities and food. One of her favorite projects has been raising awareness and working towards an increase in recycling in Columbia. To make the community a better place, Buffaloe says she would give everyone a day off to enjoy Columbia parks and trails. "Gifting time to just breathe and appreciate the place we call home would make us a happier and healthier community," she says.
Tyson Hunt
Age: 35
Co-Founder and CEO/Captain, Logboat Brewing Co.
Tyson Hunt does not sit around and drink beer all day. "Brewing beer is more like 80 percent cleaning, 10 percent actual brewing and 10 percent paperwork," he says. The co-founder of one of Columbia's hometown breweries now works mostly with the operations of the company and legal aspects of producing and selling an alcoholic beverage, but his passion for brewing hasn't changed. "I love when the taproom opens and people can be heard conversing, laughing and enjoying life around something we created," he says. Logboat is in the process of planning their next expansion, and they recently purchased a bottling machine. Hunt's future goals are to develop new recipes to push the envelope for Logboat, learn how to make whiskey and other distilled beverages and to become a better CEO. Prior to opening Logboat, Hunt was a special education teacher at Columbia Public Schools.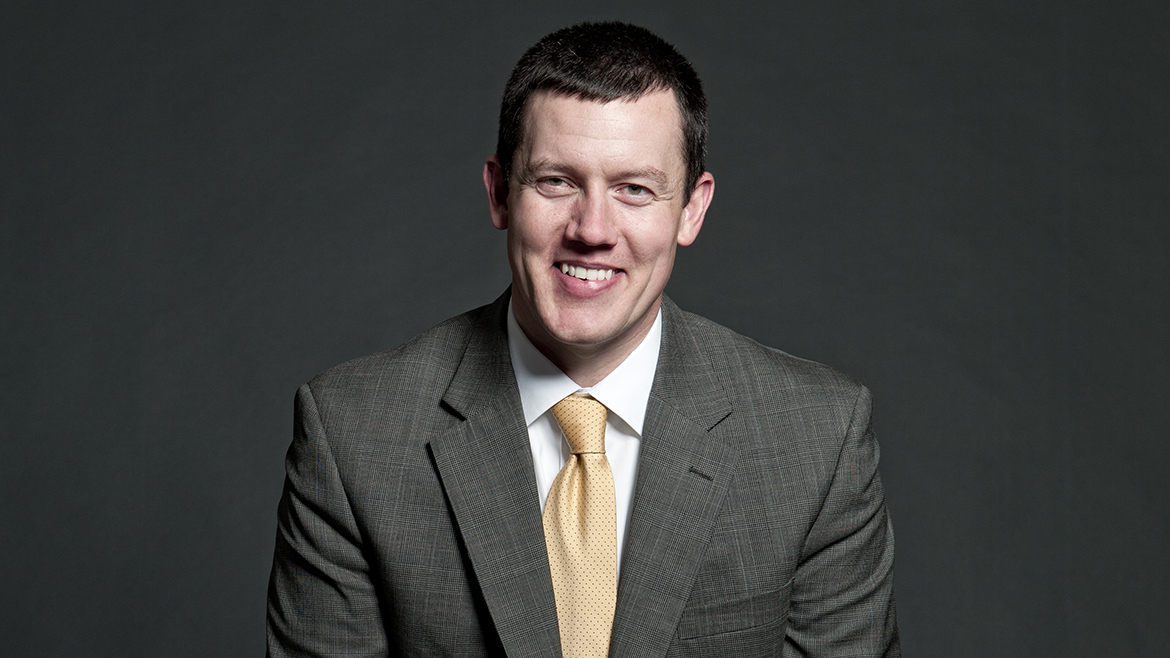 Caleb Colbert
Age: 31
Shareholder/Attorney, Brown Willbrand, P.C.
At age 30, Caleb Colbert was invited to become a shareholder of one of the oldest law firms in Columbia. After achieving a young lawyer's goal, Colbert is focused on expanding the law firm and adding attorneys in the next few years. Since joining the firm in 2013, Colbert has helped clients purchase businesses and win multimillion dollar lawsuits. Missouri Lawyers Weekly selected Colbert for the "Up & Coming Lawyer" class of 2015. An MU School of Law graduate, some of Colbert's favorite projects involve working with the city's Planning & Zoning for real estate development projects. He recently helped annex property into Columbia on St. Charles Road. Colbert says he encourages more input in city decisions. He says, "Columbia would be an even better place to live if the input council received was from a more diverse group." Colbert is a Leadership Columbia graduate, and involved with the Chamber's agribusiness committee and Ducks Unlimited.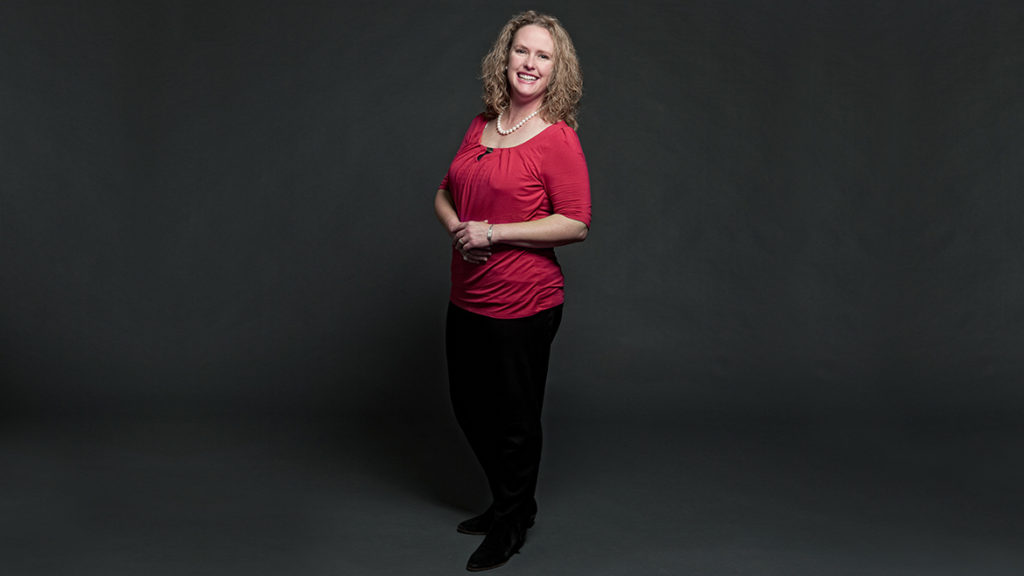 Sonya Addison, MD
Age: 36
Endocrinologist with Boone Medical Group, Owner of Tucker's Fine Jewelry & Gift Gallery
Sonya Addison has two careers. An MU School of Medicine graduate, Addison is an endocrinologist with Boone Medical Group, with a focus on diabetes, thyroid and other hormone-related issues. Addison's goal is to develop a diabetes and endocrinology center in Columbia that provides education, diagnostics and physician and nursing servicers in one location. Her career goal for 2016? "To make everyone within the sound of my voice realize that they can control their diabetes, weight and other health issues," Addison says. But that's just half of her presence in Columbia; she and her husband, Justin, purchased Tucker's Fine Jewelry in 2009, after Addison worked there through medical school. "Being a jewelry store owner is much more than just wearing pretty stuff and going to fundraisers," Addison says. "Being a small business owner is very hard work, and every penny is earned the hard way."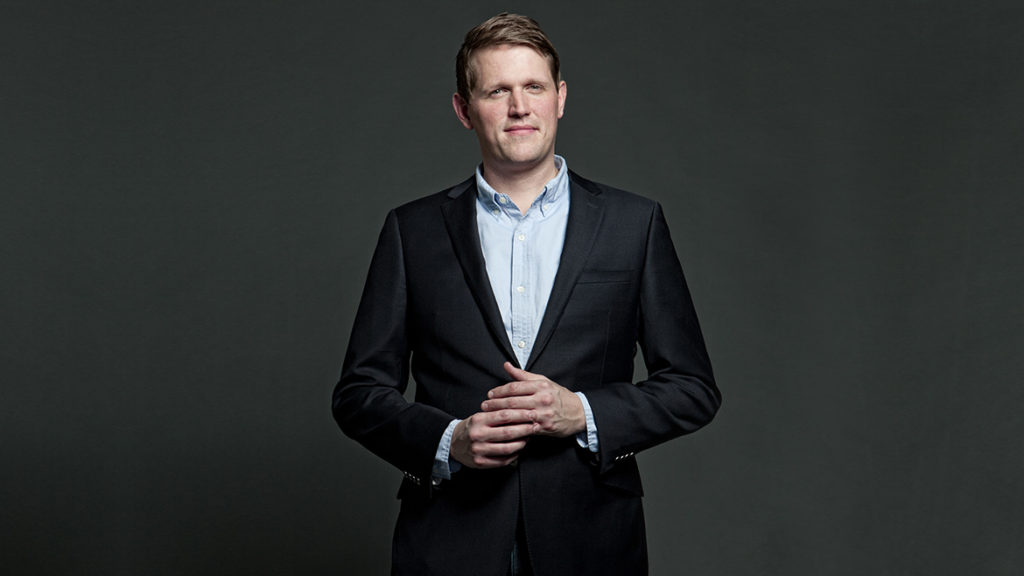 Jon Galloway
Age: 34
Vice President of Business Development, Veterans United Home Loans
Jon Galloway walks the VU walk. Employed there since 2012, Galloway has been a major force behind Patriot Place, the under-construction housing project providing emergency shelter and long-term housing for male and female veterans, with on-site support. VU partnered with Welcome Home, the Columbia Housing Authority and the Department of Veterans Affairs on the project, located on Business Loop 70. His goal? To end veteran homelessness in mid-Missouri. His other goal is to work with business partners to make Columbia more veteran friendly. Recently, Galloway and VU partnered with realtor.com to create a veterans guide to homeownership as an educational resource for veterans and their spouses. For Galloway, constant improvement is his motivation. "I used to think you were as good as you would ever be right now, and that was what people expected from you," he says. "When I realized that was way off, my motivation became more about improvement."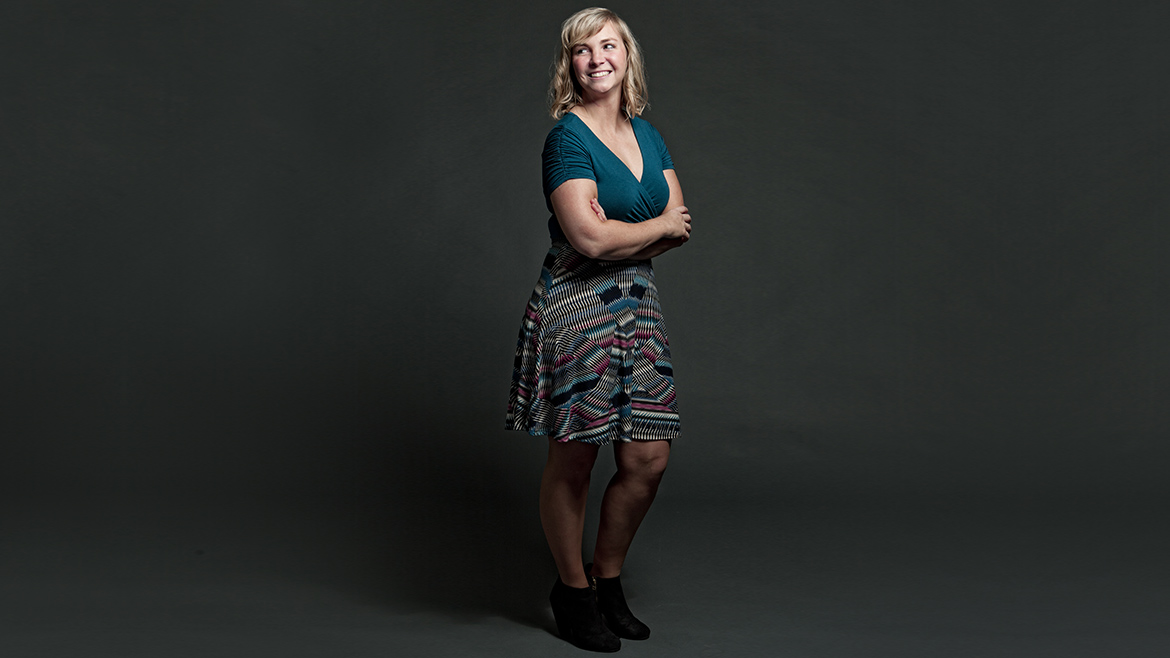 Kelsey Meyer
Age: 27
Co-Founder/President, Influence & Co.
Kelsey Meyer is an entrepreneur to the core. The Influence & Co. co-founder and president has spent most of her life starting her own businesses. Founded in 2011, I&C has grown to 70 employees and was named to Forbes' 100 most promising companies in America list. She manages operations for the content marketing company's three locations. She's currently developing training for first-time leaders in the company, and she's also working on proprietary software to work with clients creating content. "We recently received an email from a client telling us that she was able to secure $1 million in funding for her company as a result of an article we helped her publish," Meyer says. "That was incredibly motivating for our team." Her 2016 goal is to grow the company by more than 50 percent. The company employs many young professionals, and Meyer says she would like to focus on better connecting town and gown to retain talented college graduates.

Matt McCormick
Age: 39
President/CEO, Columbia Chamber of Commerce
It's been a year of achieving chamber-industry goals for Columbia Chamber of Commerce president Matt McCormick. He was elected to serve on the board of trustees for the Institute for Organizational Management, for the U.S. Chamber, and was elected to the board of directors for the Association of Chamber of Commerce Executives. Born in Rockwall, Texas, McCormick has served in the Chamber industry since 1998 and has lived in Columbia for three years. Next on his list of goals is to grow the Chamber to 1,500 business members. McCormick is also involved in Rotary Club South and Job Point. To make Columbia a better place to live, McCormick says it's about open collaboration. "We all, as leaders of Columbia, must learn how to leave our egos at the door and work together to make Columbia the best place to live, learn, work and play in Missouri."